Ogre Battle: The March of the Black Queen (Quest)
[ Virtual Console - 800 Points/$8 - Super NES - 1994 ]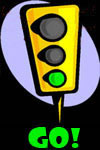 What Is It?
Just like I was shocked and amazed with last week's Commodore 64 uploads, this week I'm beside myself when it comes to the release of Ogre Battle on the Virtual Console. This is one of the best 16-bit role-playing games of all time, yet for whatever reason, it was released in very limited quantities when it was released over here. I'm talking about 25,000 units available, most of which sold out immediately and have only been sold via eBay and other auction sites. Thankfully average gamers (who are not looking to spend hundreds of dollars on one of the rarest games of all time) will finally be able to see what all the fuss is about. The good news is that this game tells a fantastic story, has incredible graphics and doesn't feel like any other RPG currently on the Virtual Console. It's also long and full of surprises, not bad for an $8 game. This digital version isn't going to replace having the physical (and expensive) copy in your hand, but at least you can afford it.
Does It Still Hold Up?
Absolutely, Ogre Battle is one of the most unique fantasy role-playing games on the Super NES. Unlike popular adventure games from Square and Enix, Ogre Battle stresses real-time strategy, which means that you'll have to pay more attention to who and what you're going up against. The controls are solid, the graphics still look really good and it even sounds great. There are a few things that future "Ogre" games managed to do better, but it's impossible to complain too much about a game as good as this one.
Is It Worth The Money?
With most Virtual Console games you have a choice; you can buy the game for the original system for $5 or spend the same amount of money on the Virtual Console release. That is not the case with Ogre Battle. Your options are limited to buying the game for $8 or going on eBay and spending hundreds of dollars on a used copy that may or may not still have an active battery. This is the safe bet, assuming all you want to do is play the game. As far as I'm concerned this is a must-buy, it's a great role-playing game that most people have never actually experienced. Best of all, it doesn't cost an arm and a leg. Trust me, when you see the alternative, eight dollars is not much to spend.