Every video game character dies; it's just a fact of life. But some deaths are more spectacular than others. This is Rest in Pixels, the only show on the internet willing to shine a light on some of video gaming's biggest deaths. So put down the tissues and wipe away the tears from your face, because we're here to celebrate the many different ways game characters die.
NEW EPISODES TUESDAYS & THURSDAYS!
Super Mario is one of the most famous video game characters of all time, starring in dozens of games and featured in countless spin-offs. But just because the title says he's "Super," that doesn't mean he's invincible. Standing around the Mushroom Kingdom's many ill-mannered inhabitants means certain doom. This is how Mario dies.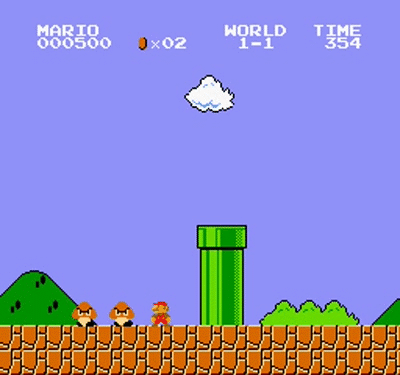 Who Dies?
Mario, a plumber tasked with rescuing the Princess from Bowser.
What Happens?
After a tragic run-in with a Goomba, Mario faces the camera, leaps in the air and exits the stage by literally passing through the ground. Where is he going? Does the fact that he's able to pass through tough rocks suggest that Mario is a ghost and therefore stuck on a one-way trip to the center of the Earth? Either way, without a body to be found, it's doubtful Mario's immediate family and friends ever learned about his untimely passing.