After a few downers, last year's Need For Speed: Most Wanted was a welcome comeback game. It had everything you could want in a racing game, except for the PS2 version, which didn't have any online gaming to speak of.
Needless to say, when it came to this year's model, I was really hoping they would fix that, but they haven't. There's still no online capability in the NFS: Carbon for the PS2 (you'll have to go to the 360 or PS3 for that). However, the single player mode can be enjoyable.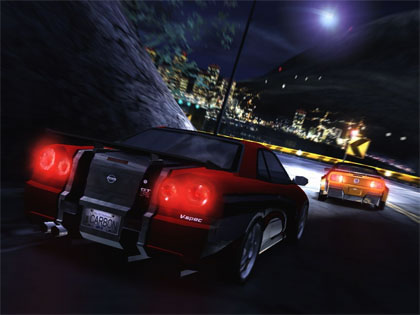 The game picks up the story line from last year - your character is the same and now after being away for a while you've come back to scene and long story short, you have to race around. Pretty simple huh. Of course there are new hot babes here for your enjoyment and new bad guys. The game is divided up into different territories and you'll have to build up your reputation in order to take over the territories.
The actual racing part hasn't changed very much. There are plenty of cars to choose from. You'll still have to unlock the cars, however in the challenge mode it is nice enough to tell you what needs to be done in order to get the reward cars and what will be unlocked when.
There is a new gameplay addition, and although it's an interesting idea, it really doesn't add to the enjoyment of the game. You now have a 'crew' who will help you win races. It is very similar to NASCAR Total Team Control from last year. You can have three types of helpers, or "wingmen": there's a blocker, who will accelerate to go in front of drivers that are already in front of you and then block those drivers so you can get ahead.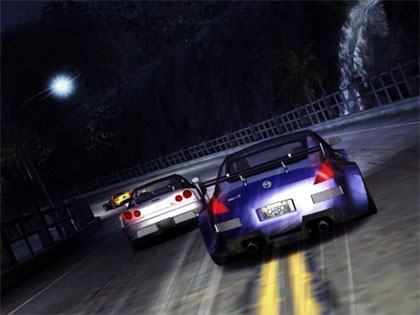 Although it sounds like a great idea, the crew adds very little to the game and adds a level of annoying. I prefer going it alone in this type of game and instead you'll find a lot of talking with your crew and a festival of cut scenes about everything. The developers of the game went with an idea of a lot of cut scenes and a story for the game. While I appreciate the effort, I have to say it really doesn't do anything for me - I just want to race.
In last year's game, you were on a blacklist and you had to move to the top of that list by defeating the people ahead of you. In order to get to the blacklist race, you had to complete a certain number of events - races, time trials, etc. In Carbon, there is no black list but instead a territory boss that you have to challenge. It seems somewhat easier than last year's game, but that's not necessarily a bad thing.