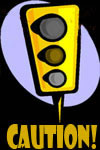 What Is It?
Originally released on the Game Gear, Sonic Chaos is yet another fantastic 8-bit adventure for our favorite blue hedgehog. This is the third Sonic the Hedgehog game released on the Game Gear, and while it's nowhere near the best, it's still a moderately enjoyable romp through familiar terrain. This game has all of the familiar faces, a bunch of familiar levels and all the speed you would expect from a Sonic game. But at the same time it feels like they are just going through the motions with this sequel. Sonic the Hedgehog 2 is still the best 8-bit entry available on the Virtual Console, but if you've already gone through that (and can stomach another 2D Sonic game) then this may be a fun diversion. Still, after several weeks of triple-A titles, Sonic Chaos feels like a major disappointment.
Does It Still Hold Up?
The graphics and sound hasn't changed much since Sonic the Hedgehog 2, but when the graphics are this detailed it's hard to complain. Obviously this isn't going to look as good as the Genesis games, but I suspect that it's a 2D Sonic game that most Wii owners haven't played yet. The gameplay is still a little floaty, though. I wonder why Sega was never able to get Sonic's weight right on the 8-bit games.
Is It Worth The Money?
If you've never played Sonic Chaos, then by all means spend the five dollars and check out this good, but not amazing 8-bit Sonic game. This game is certainly as good as Sonic the Hedgehog 2, but it's also not very different. The added changes don't add much (especially the new robot bosses, what is this Mega Man?) and the whole experience is over a little too soon. Still, this certainly isn't a bad 2D platformer for people who can't get enough of this type of game.