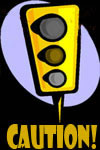 What Is It?
Week after week I have complained about SNK's offerings on the Virtual Console. I've dismissed Fatal Fury out of hand, painted over Art of Fighting and argued against World Heroes. Week in and week out I played these disappointing Neo Geo games hoping (praying) that somebody would get their act together and give us something good. Well, this week Nintendo has given us something good ... but for whatever reason I'm still not happy. This is Samurai Shodown, the first game in one of SNK's best 2D fighting games. Mixing amazing artwork with weapon-based combat, Samurai Shodown proved that you could do more with the one-on-one fighter than just a Street Fighter clone. Best of all, Samurai Shodown features some of the coolest video game characters SNK ever came up with. Forget Duck King and Muscle Power, Haohmaru, Nakoruru and Charlotte Christine Colde are the way to go. Although Samurai Shodown has been released on a number of game consoles (Genesis, Super NES, Game Gear, 3DO, etc.), none of the ports have been able to match the original arcade game. Now, thanks to Nintendo, you can buy this fantastic fighting game for a mere $9. That's a lot better than the $200 they wanted for the game back in 1993.
Does It Still Hold Up?
The action is a little slow (especially compared to recent fighters), but Samurai Shodown still feels good. This is a series that has always felt a little different from a lot of other 2D fighters, so gamers expecting this game to play like Street Fighter II will be disappointed. The game also manages to hold up in the visual department, thanks in large part to the beautiful hand drawn backgrounds. The characters look fantastic and everything animates wonderfully. It's easy to forget how good some of these older Neo Geo games looked back in the day.
Is It Worth The Money?
I don't think I have ever been more conflicted than I am right now. Let's face it, Samurai Shodown is an absolutely amazing game, easily one of SNK's greatest fighting games. I also think that it holds up remarkably well, certainly better than Mortal Kombat or Killer Instinct. This is a game that I love, yet as much as I want to I simply cannot recommend it. Don't get me wrong, if you buy this game you will love it, but there are two BIG reasons why you should not spend the $9 on this product. The first reason is similar to
Metal Slug
, there's no reason to buy this single game when you can buy the full Samurai Shodown collection for a fraction of the price. Sadly even if you took that element out of the equation this game still wouldn't be worth it. As good as Samurai Shodown is, it's the sequel that everybody should be waiting for. Samurai Shodown 2 is far and away a better game and is bound to be on the Virtual Console sooner than later. If you really must buy this game then you'll have a great time, but you could do so much better.