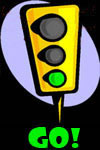 What Is It?
Now here's a genuine 2D classic that doesn't get enough love. On the surface Sky Kid looks like a lot of other 2D shooters of the time, the graphics are simple and the theme seems redundant (even back in 1985). But look again, because Sky Kid is actually doing a lot of interesting things, some of which we wouldn't see until decades later. The most obvious difference between this and other shooters of the era is the direction you are flying. In most games you go from left to right, but Sky Kid has you doing the opposite, from right to left. Each of the missions (and trust me, there are plenty of missions here) have you basically doing the same thing. It's your job to take off, pick up a bomb, and then use it to destroy a large building, boat, etc. It's a simple concept, but pulling all this off can be extremely challenging, especially when you're dealing with limited lives. Where the game excels is in its sense of humor, everything is very lighthearted and the backgrounds (while simple) are always fun to see. The levels are also packed with Easter Eggs, which will get you to come back time and time again to explore the surroundings. Sure there are already too many 2D shooters on the Virtual Console, but there's nothing quite like Sky Kid. If you somehow missed this wacky little shoot-em-up the first time around, then this is your chance to see what you've been missing.
Does It Still Hold Up?
The controls in Sky Kid are surprisingly good. I say that because so many of those old school shooters suffer from sluggish gameplay and no depth. But Sky Kid is different, and not only because you're flying from right to left. For example, instead of blowing up when you get shot, Sky Kid gives you a chance to save your little character and fly again. You also have a number of trick moves that you can use to get yourself out of harm's way (or just impress you easily impressed friends). None of these things are groundbreaking, but they add a lot to this game.
Is It Worth The Money?
Sky Kid is definitely worth your five dollars. I don't say that because it's the first good Virtual Console game in weeks. I don't say that because this is literally the only Virtual Console game this week. I don't say that because next week is probably going to suck. I say that because this is a solid action game that still feels fresh and original even twenty years later. Sky Kid does have its share of problems, but at $5 you would be crazy not to pick this long-forgotten Namco classic up.