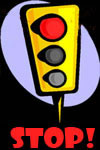 What Is It?
In case you haven't noticed, Square doesn't seem too keen on supporting Nintendo's Virtual Console. Up until now they have only released one of their classic titles, the spectacular ActRaiser. In an attempt to prove that not every old school Square game is as good as Final Fantasy and Rad Racer, the company has decided to unload King's Knight, a weird 2D shooter that takes its influence from the role-playing universe. On paper this pairing of RPG and shoot-em-up sounds promising, I'm certainly not one to say no to a weird crossing of genres. But King's Knight takes the worst elements of both genres to make an action game that is not fun to play at all. The shooter elements are plagued by sluggish controls and a lack of depth. Oh sure, you can shoot through objects and make new paths, but that isn't nearly as cool as it sounds. On the flipside, the role-playing stuff is boiled down to nothing more than familiar adventure-y locations (villages, caves, forests, etc.). With a great story and worthwhile controls I can see something like King's Knight working, but this 19 year old action game just isn't worth your five dollars.
Does It Still Hold Up?
While I would argue that both Final Fantasy and 2D shoot-em-ups have held up surprisingly well over the years, this mash-up doesn't quite feel as fresh. The problem is that this game is taking some of the most outdated parts of these genres to create a game that feels instantly antiquated. Even if this wasn't the case, I still wouldn't be able to get past the sluggish control and boring gameplay.
Is It Worth The Money?
While the kneejerk reaction for some is to support Square when they release Virtual Console content, the truth is that this just isn't a very good game. It's interesting to look back at it (the Square touches are seen all over the game), but this is definitely not worth a full five dollars. It's worth playing for a few minutes, but you'll get bored long before you hit the five minute mark.