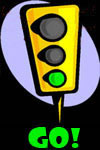 What Is It?
This is Rez, Tetsuya Mizuguchi's famed 3D shooter that was originally released on the Dreamcast and PlayStation 2. That's right; this game is only seven years old. The truth is that I'm not entirely sure we should be calling Rez a retro title, but seeing as it's a slow week and how I love talking about old Dreamcast games, I think we're going to make an exception for this trippy title. Rez is best described as the action game adaptation to that one time you dropped acid and went to a rave club. Basically you play the outline of a man who is flying around the screen shooting at various objects that will get in the way and hurt you. In other words, if you've played Panzer Dragoon then you've played this. What sets Rez apart from the other games is the style; it's more than just an acid trip of a game, it's also an artistic tour de force. Each level looks amazing, each with their own style and music. You see, that's the gimmick to Rez, it combines the music genre with the on-rail shooter genre. This is a quirky little shooter that may not be any everybody's radar, but at $10 there's no reason to avoid this masterpiece.
Does It Still Hold Up?
The reason you buy a game like Rez HD has nothing to do with how well the game plays. When it comes right down to it, the game's controls are completely immaterial for this type of game. The reason you buy Rez HD is to see this amazing artistic achievement recreated in glorious HD and 5.1 surround sound. And believe me, Rez is a sight to behold. Oh, and in case you care about this kind of thing, the controls feel just fine to me.
Is It Worth The Money?
Let's just get one thing out of the way; Rez is not as good as some would like you to believe. Don't get me wrong, I love the game (see:
my overly positive review of the Dreamcast game
), but in the seven years since its release Rez has morphed from a solid action game to one of the best games of all time. This is not one of the best games of all time, but it is a game worth owning ... especially for a mere $10. Rez HD is a solid remake of a great game, complete with visuals that are still cool to look at, a fantastic soundtrack and enhanced HD polish. It would have been cool if Q Entertainment had gone back to add a few extra levels, but I'm sure that if this game does well we'll probably see new content in Rez 2.