Riot Zone (Turbo Technologies, Inc.)
[ Virtual Console - 800 Points/$8 - TurboGrafx-CD - 1992 ]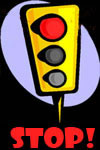 What Is It?
We've had classic brawlers for the Sega Genesis (Streets of Rage). We've had classic brawlers for the Super NES (Final Fight). Heck, we've even had classic brawlers on the NES (Urban Champions). So maybe it's time for the Virtual Console to start featuring classic brawlers on the TurboGrafx-16. Enter Riot Zone, a game that desperately wants to be Streets of Rage. How much does it want to be Sega's brawler? Well, the lead character in this game (Tony) just happens to look and play exactly like the lead character in Streets of Rage (Axel). And it's not just the blonde hair and the clothing, it's the way they fight and their special moves. The game is definitely trying to be the Streets of Rage killer by aping its every move.
Riot Zone plays out like every other classic brawler; you walk around different levels fighting hordes of annoying enemies with the single mission of stopping you. Of course, they're not going to stop you, because you are stronger than thousands of gang members. I don't know how that works, but it appears to be true. Here's the problem with this kind of game, I don't understand why our heroes don't just jump in the car and drive to the big building that houses the last boss. Is there a reason to walk through all of the rough parts of town before getting to the final stage? Wouldn't it just make more sense to catch a cab and skip all of that other drama? I'm just saying. Of course, Riot Zone doesn't need me to invent problems. This is one game that is littered with annoying problems, such as the terrible music, repetitive gameplay, lame story and the lack of the two player mode. If you're going to beat Streets of Rage then you're going to need to two player support. Better luck next time, Riot Zone.
Does It Still Hold Up?
It plays almost exactly like Streets of Rage and Final Fight, which is to say that it's a game where you mash buttons and pretend to have fun for a couple of hours. The game's repetitive gameplay hasn't held up well, but it's not as outdated as some of the games on the Virtual Console. The problem with Riot Zone is that it doesn't bring anything new to the table; it's just a series of lame cliches that seem like they're created just to get on your nerves. Oh, and like I said before, the lack of the two-player support is unforgivable.
Is It Worth The Money?
$8 for a Streets of Rage clone that doesn't have two-player support? Forget that. If you really must have a classic brawler then just go with Streets of Rage 2 ... heck, I would go for Streets of Rage 3 over this wannabe. This just proves that not every classic brawler needs to be represented on the Virtual Console.