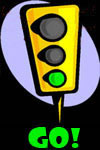 What Is It?
While the name sounds like this is nothing more than a swimming pool on the moon, Lunar Pool is actually an 8-bit game of billiards. I know it sounds boring, but trust me on this one; Lunar Pool is easily the best game on the Virtual Console this week. I don't think I need to get into too much depth here, Lunar Pool plays like a standard game of billiards, only with a bunch of funky pool tables that will test your accuracy (and patience). In a lot of ways Lunar Pool feels more like a miniature golf game, which is fine with me. From level to level the concept is the same, it's your goal to sink all of the balls in the right order. As you might have guessed, Lunar Pool also supports two players, so now you can figure out who the best space billiards player is. While the concept is incredibly simple, the different tables make this game an interesting take on the real sport. It may not sound like the most exciting game of the week, but you'll probably spend a lot more time with Lunar Pool than you would have guessed.
Does It Still Hold Up?
The biggest problem with old school pool games is that they tend to have awkward controls. Unfortunately Lunar Pool is no exception. Because the game is played using the original NES control, you have to line-up your aimer by pushing up, down, left and right. While that may not sound so bad, you'll quickly realize that it's an exercise in frustration. The good news is that you can overcome this with some practice, but it still doesn't make up for the fact that the controls just feel horribly out of date. If it wasn't for the crazy variety in tables I would say that the controls would almost ruin the entire experience.
Is It Worth The Money?
The game is only $5 so you might as well give it a chance. I'm not going to come out and say that it's the best game on the Virtual Console or anything, but it is a lot of fun and just about the only game this week worth playing. If you're itching to get a game this week you can't go wrong with Lunar Pool, unless you absolutely hate the idea of billiards (or putt-putt golf).