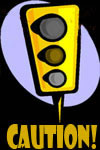 What Is It?
At this point, there's nothing left to say about Metal Slug. If you've played even one minute of
Metal Slug 1
,
2
,
X
or
3
, then you know what to expect with part 4. You get the usual assortment of levels (city streets, snowy mountainside, caves, clone factory, etc.) and the same impressive bosses (air ship, missile silo, giant mech), making for a safe and predictable action game.
By now you've heard all of my complaints. It's the usual session of me complaining about the limited gameplay, unbalanced weapons, vehicles that are no fun to pilot and bosses that are specifically designed to remove quarters from your pocket. Outside of a few new enemies and frames of animation, the only thing new about Metal Slug 4 is scoring system. Is that enough of a reason to justify another Metal Slug purchase?
Does It Still Hold Up?
I may complain about the lack of innovation, but I am instantly won over by the game's hand drawn sprites and detailed backgrounds. The giant mech boss is an absolute triumph on every level, reminding me that Metal Slug can still be a visual delight. Unfortunately, it doesn't take long to remember that I've done all this before with the exact same gameplay and weapons. It never changes.
Is It Worth The Money?
I know that I sound like a broken record, but there's no reason to buy this single game for nine dollars when you can get the entire collection for roughly the same price. You may have to track it down online, but copies of Metal Slug Anthologies still exist, and that really is the best bang for your buck. Even with new levels and bosses, Metal Slug 4 just isn't different enough to warrant the obscene price.