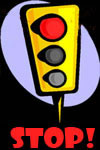 What Is It?
Move over King of Fighters, there's another SNK fighting franchise ruined by a questionable release schedule. Last year I surprised myself by loving World Heroes Perfect, the 1995 conclusion of this bizarre Street Fighter clone. Here we are, just six months later, and we're treated to middle chapter, World Heroes 2. Color me disappointed.
As a sequel, World Heroes 2 does its job admirably. It introduces six brand new characters (Captain Kidd the pirate, Johnny Maximum the football player, Erick the Viking, etc.). The returning characters have all been given brand new attacks. The backgrounds have also been improved and now allow for the stages to fight back. With a larger roster and improved gameplay, this is yet another solid fighting game on the Neo Geo.
But not so fast. World Heroes Perfect offers an even better cast of characters and an improved control scheme (now using all four buttons). If you've spent the last six months playing the 1995 Perfect edition, then World Heroes 2 will feel like a major step back. And given SNK's recent penchant for re-releasing everything, it only stands to reason that World Heroes 2 Jet is just around the corner.
Does It Still Hold Up?
World Heroes 2 suffers from a lot of the same problems that plagued the original game. Instead of using all four buttons, this fighter only uses two. The result is a more simplistic affair, something I wasn't ready for after spending so much time with World Heroes Perfect. The game's visuals and character roster are still strong, and much of the way the game works still holds up two decades later.
Is It Worth The Money?
There's no reason to buy World Heroes 2 with the 1995 sequel already on the Virtual Console. Even if World Heroes Perfect wasn't available, you would still want to wait for World Heroes 2 Jet. It's silly and goofy in all the right ways, and in 1993 this was a stand-up sequel. But this is 2013 and World Heroes 2 is impossible to recommend.