Klonoa: Door to Phantomile (Namco)
[ Release: Dec. 27 | Price: $6 | Console: PlayStation | Year: 1997 ]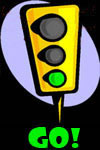 What Is It?
Despite hosting Crash Bandicoot and Jumping Flash, the original PlayStation was not the system of choice for fans of traditional platformer games. Instead it was the Nintendo 64 that picked up most of the biggest Mario-clones, including a real big one starring the plumber himself. But don't write the PlayStation off just yet, while it may not have a huge library of platformers, the few it does have are genuine classics. Not convinced? That's because you haven't played Namco's Klonoa: Door to Phantomile, a magical adventure that outshines most modern mascot games.
Here you play an adorable little creature that finds an outer space ring in the middle of the forest and goes on a big adventure to save the world. But you don't need to know any of that, because Klonoa is actually a game about picking up enemies and using them to double jump, defeat other enemies and solve puzzles. All this takes place in a colorful 2.5D world full of exciting boss battles and memorable characters.
Does It Still Hold Up?
Klonoa has just about everything you could ask for in a classic side-scrolling platforming game. It's full of exciting worlds to explore, the animation is top notch and the enemies are all full of character. The game is aimed young, so don't expect Klonoa to go too dark, but the mood and atmosphere is still spot-on. The music is also spectacular. After spending quite a few hours playing through this adventure, I would gladly spend money on a CD with these catchy tunes. The Door to Phantomile definitely holds up.
Is It Worth The Money?
Now this is the way you end a year. After receiving some of the PS1's most requested games (Chrono Cross, Parasite Eve, Xenogears, Street Fighter Alpha 3, etc.), Sony decides to finish out 2011 with one of its best platformers. Sadly it has been all but ignored since its release; something I doubt would have happened if it was released by Nintendo. This is a Namco game on a PlayStation platform, and a damn fine one at that. Don't let the kid-friendly graphics scare you, Klonoa: Door to Phantomile is one of the best re-releases of 2011.