DarkStalkers: The Night Warriors (Capcom)
[ Release: Nov. 29 | Price: $6 | Console: PlayStation | Year: 1996 ]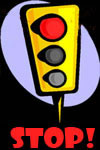 What Is It?
Released at a time when the Sega Saturn actually had a chance to succeed, DarkStalkers on the PlayStation felt like a giant slap across Sony's face. While there's nothing wrong with the original 1994 arcade game, it was forced to compete against an even newer (and by all accounts better) DarkStalkers game. Only one month before this PlayStation release, Capcom shipped Night Warriors: DarkStalkers' Revenge for the Saturn. Not only did it look and play better (a byproduct of the Saturn's stronger 2D power and more equipped six-button controller), but it also featured new characters, backgrounds and endings. While the Saturn got the newest DarkStalkers installment, Sony owners had to make due with an outdated product for the same price.
It's Fifteen years later and chances are none of this matters to you. These days it doesn't matter who got which arcade port first, just as long as both games were worth playing. Unfortunately, this version of DarkStalkers is pretty lousy. The characters and backgrounds are all accounted for, but not without causing a few headaches along the way. Gamers can look forward to lengthy load times, missing animations and other technical imperfections. Thankfully there are better ports of this intriguing fighting franchise.
Does It Still Hold Up?
Much like the early Street Fighter Alpha installments, DarkStalkers: The Night Warriors is yet another lazy PlayStation port from Capcom. The game is littered with load problems and animations that can't hold a candle to the arcade original (or even the Saturn sequel). The gameplay is still responsive and each character has a ton of cool looking moves, though I found the AI a little too prone to take cheap shots.
Is It Worth The Money?
DarkStalkers is a great game, but this version of the game is lacking. Thankfully this isn't your only option for your DarkStalkers fix. PSP owners should seek out the DarkStalkers Chronicles: The Chaos Tower, an excellent collection of the three games in the franchise. This release also points to the inevitable re-release of DarkStalkers 3 on the PSN, a release Capcom (and every DarkStalkers fan) can be proud of. Until then, you're better off spending your money elsewhere.