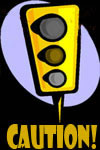 What Is It?
Oh, World Heroes. Will you ever get any respect? While Neo Geo fanboys will spend hours talking up Fatal Fury and Art of Fighting, nobody cares about one of SNK's most likeable (albeit flawed) one-on-one fighting games. World Heroes is nothing more than a Street Fighter II clone with semi-historical figures. The goofiness of the characters (which includes a football quarterback, a robotic dictator and, no joke, Rasputin) is endearing, though the antiquated gameplay leaves a lot to be desired. What sets this game apart from the competition is the death match mode, which features deadly arenas that fight back. Even if this is nothing more than SNK's attempt to cater to the Western audience, two decades later World Heroes is still a whole lot of fun.
Does It Still Hold Up?
The gameplay is something of a mixed bag. On one hand, the special modes are generally easy to pull off (both on the PlayStation 3 and PSP controllers). However, I'm not a fan of holding the button down to perform more powerful moves. That didn't work in the original Street Fighter and it certainly doesn't work here. SNK had four buttons to work with, it's a shame they only utilized two. The game's presentation holds up, though most of the franchise's most interesting characters came later.
Is It Worth The Money?
Part of me really likes World Heroes, if only as a guilty pleasure. The gameplay is simple enough and the cast of character is goofy enough to be entertaining. Still, this isn't one of SNK's best fighters. Fans of Neo Geo fighting games should stick with The King of Fighters '95 and Samurai Shodown. The moment World Heroes 2 hits the Neo Geo Station, this 1992 original will be completely obsolete.