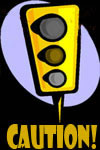 What Is It?
Parasite Eve was originally sold as Square's answer to Resident Evil. While the game shared some of the spooky atmosphere and hammy writing, Parasite Eve was not the survival horror game most people were expecting. The result was a turn-based role-playing game where combat was a must, not something to be avoided. This mix of traditional JRPG and survival horror intrigued some (including me, as you can see from
my review
), but frustrated gamers who were looking for something more akin to Resident Evil.
Flash forward a couple years and Square brings us exactly what we expected the first time around: A traditional survival horror game. But is this really what we wanted? What set the original Parasite Eve apart were the role-playing elements, a gimmick that was thrown out in the sequel. Parasite Eve II plays a lot like most horror games of that time; tank-style controls and all. It also ditches the leveling system for no reason.
While the gameplay mechanics may be disappointing, it's nice to see a new story and a whole new environment to explore. The other two Parasite Eve games largely take place in the confines of New York City, while this game has a decidedly small town vibe. It was also nice to finally play one of these games during the day. The new bad guys (which include a number of silly looking mutants) are also interesting, though not always in a scary way.
Does It Still Hold Up?
Parasite Eve II employs the Resident Eve tank controls, which means you push up to walk forward and have a hard time turning around. This format works fine with deliberately slow moving survival horror games, but Square's 2000 game is full of mutant killing action. Running and gunning is not made any easier using the tank controls. What's more, too often the camera will change angle at the worst times and players will shoot at enemies off screen. Outside of the questionable gameplay, the graphics and sound are good. Though there's not enough voice acting found in Parasite Eve II.
Is It Worth The Money?
This is a questionable time for Square to release Parasite Eve II. The perfect time would have been last April, in the run-up to The Third Birthday. But here we are almost five months later and everybody has forgotten about the PSP sequel. For those still interested in Aya's supernatural adventures, this another interesting chapter. It feels like a step in the wrong direction after the first game, but isn't a radical departure like the third installment. Still, the six dollar price tag makes this slightly disappointing pill a little easier to swallow. One of these days Square Enix will make the Parasite Eve sequel the fans deserve. In the meantime, this will do.