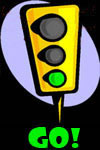 What Is It?
It's the arcade light gun game where dropped into a warzone and have to fight your way out without killing innocent nurses and chickens. Oh wait ... that's Operation Wolf. This is Bloody Wolf, the crazy/violent action game for the TurboGrafx-16. You're a one man army with as little equipment as possible ... I guess that's just how you roll. Whatever the case, it's your job to take out the multi-colored enemies in the river, jungle, towns and detention camps. What's funny about this game is that it uses just about every single clich? known to make, including red exploding barrels, enemies in different colored outfits (that denote the kinds of weapons they use), a complete lack of preparation on our heroes part, and a mission that involves saving the President. I'm not saying those are bad things, but we've certainly seen them in countless other games. But what Bloody Wolf lacks in originality it more than makes up for in pure balls-to-the-wall action and excitement!
Does It Still Hold Up?
The controls are a little stiff and the difficulty is a bit steep, but outside of a few archaic programming decisions, Blood Wolf is still a solid action game. Don't expect anything deep here, the action is easy and you aren't asked to do more than run around, shoot and save hostages. You can commandeer the occasional vehicle, but even that doesn't change the gameplay too drastically. Bloody Wolf is still fun in much the same way Contra or Gunstar Heroes is fun, it's just a violently good time.
Is It Worth The Money?
If you're looking for a fun action game with plenty of death and destruction then you can't go wrong with Bloody Wolf. At six dollars it's hard to pass up something as enjoyable as this, even if the controls are a little tough and there isn't a ton of replay. There's just no denying the fun of playing this classic game, even if it does use every clich? known to man.