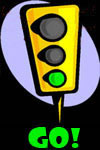 What Is It?
Not sure what Ironclad is? Sick of all the shooters on the Virtual Console? Thinking about skipping out on buying a game this week? Not so fast, because there's a rock solid case to be made for why you should spend $10 on a shooter you've never heard of. This obscure shoot-em-up is the first Neo Geo CD game to hit the console. Usually that wouldn't be important, seeing as most of the Neo Geo CD games were nothing more than slow-loading ports of traditional Neo Geo cartridges. But Ironclad is different. This shooter isn't a port at all, but instead is a brand new game that was only released on the poor selling CD console. No matter where you are in your Neo Geo fandom, you probably never played Ironclad. As far as I'm concerned, the game's worth the ten dollars for that very reason alone.
Thankfully the actual game is worth the years of wait. Ironclad is what happens when you combine Axelay with Metal Slug, it's a highly stylized shooter with plenty of challenge to keep you coming back for more. Although Ironclad plays like a horizontal shooter, the camera angle has you slightly over your craft at all time. This means that you're constantly able to see the ground below you, similar to that of an overhead shooter. This strange pairing is Ironclad's most compelling gimmick, giving you an experience unlike most of the other action games on the Virtual Console.
Does It Still Hold Up?
I suspect this shooter holds up better than most of the other Neo Geo CD exclusives. The action is fast, but never so frustrating that you never want to play it again. The gameplay is unique, due in large part to the interesting camera angle. The bosses are fantastic and the graphics still look amazing. This late generation Neo Geo CD game definitely holds its own against the mountain of shooters already available for the Wii.
Is It Worth The Money?
Ironclad is the type of game the Virtual Console was made for. Although we're only getting one game a week (and sometimes not even that), I can't help but love the direction of the download service. In the last month we've seen both Dracula X: Rondo of Blood and this forgotten gem. If this is what we can expect from the Virtual Console for the rest of the year, then I'll stop complaining about the occasional weeks of nothingness. Oh, and for what it's worth, you should already have Ironclad downloading in the background.