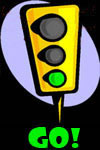 What Is It?
Talk about a missed opportunity. With 2010 upon us, it would have made sense for Nintendo to upload Capcom's classic (and timely) Street Fighter 2010: The Final Fight. Could there be a more appropriate choice for this new year? The good news is that even though we don't get Street Fighter 2010, we do get a Final Fight sequel. This is Final Fight 3, a game that singlehandedly makes up for the two disappointing installments on the Super NES. Instead of just giving us more of the same, Final Fight 3 adds a lot to the formula to become a spectacular 2D brawler. Unfortunately it has been criminally overlooked. It's easy to understand why gamers would be skeptical of this release; after all, Capcom managed to screw up both Final Fight and Final Fight 2, so why would they sudden get everything right? The truth is that it doesn't matter why they would get it right, just as long as they are capable of righting the sinking ship. Final Fight 3 finally adds some technique to the otherwise simplistic combat, allowing for some cool running attacks. Better yet, the game received some Street Fighter-influenced special moves, which really add to the depth of the gameplay. What's more, the graphics and music have been considerably improved this time around. I know it's hard to believe given Capcom's track record, but Final Fight 3 is easily one of the best 2D brawlers ever made. It gives you everything you wanted from the first two games, plus a few extras you never knew you wanted.
Does It Still Hold Up?
It's easy to dismiss the Final Fight series as nothing more than a bunch of button mashing, but Final Fight 3 gets it right. The controls are responsive, the levels are cool and you have a bevy of special moves at your disposal to take out your enemies. There's a lot more depth here than I expected, which is why this is easily the best of the Super NES Final Fight games.
Is It Worth The Money?
If you've been suckered into buying the other three Final Fight games (including Final Fight Guy), then I can understand being a bit hesitant about this game. But I assure you, Final Fight 3 is the version to own. It's two players, has loads of cool fights, the levels are spectacular, the graphics are strong and the gameplay is exactly what you've been wanting out of a Final Fight game. It may not be Street Fighter 2010, but Final Fight 3 is a great way to start out the new year.