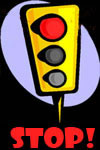 What Is It?
When it comes to releasing Altered Beast, Nintendo had a lot of options. They could offer the first-generation Genesis game, the 8-bit Sega Master System port, the Commodore 64 game, a TurboGrafx-16 version and even an unlicensed NES port. They chose the most expensive version possible, the original arcade game. In case you haven't suffered through this painfully dull 2D brawler, you play a practically naked man who, through the course of a level, turns into an Arnold Schwarzenegger-style muscle-man. And then, just when you think you're ripped enough, you turn into ... an animal? It's true, in each level you turn into a different animal, from a dragon to a bear to a tiger to a werewolf. The game plays out with you punching zombies and kicking dogs. And did I mention that the game (which can easily be beaten in less than an hour) forces you to walk at its own pace? Throw in sluggish controls and lazy programming and you have one of the worst arcade games ever made.
Does It Still Hold Up?
Altered Beast couldn't be any more outdated if it tried. For one thing the game forces you to walk, something you don't see very often in modern games. The gameplay has no depth to it; you basically just punch and kick the same creatures over and over again. The animals you turn into are lame, and towards the end it's clear that the developers ran out of ideas. The whole game is a mess.
Is It Worth The Money?
I hate Altered Beast. I've played the game dozens of times (it even came with the first Genesis console I ever bought), yet I can't think of even one good thing to say about it. This arcade port is probably the best it will ever look and play, but that's not saying a whole lot. Ignore this $10 download and seek out Sonic's Ultimate Genesis Collection instead. Not only is it dirt cheap, but when you're sick of Altered Beast (about a minute after you boot it up) you can move over to far better retro games.