Super Star Wars: Return of the Jedi (LucasArts)
[ Virtual Console - 800 Points/$8 - Super NES - 1995 ]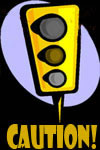 What Is It?
After releasing both Super Star Wars and Super Empire Strikes Back, it was inevitable that Nintendo would eventually upload Super Return of the Jedi. As a fan of the original and an admirer of the second, I'm a little lukewarm when it comes to this Ewok-infused third installment. The game still has good graphics and easy to master gameplay, but a part of me felt like I was simply going through the motions. We get a number of Return of the Jedi-inspired levels and boss fights, but some of the game has absolutely nothing to do with the movie. You also have to deal with a punishing difficulty, including one of the hardest 16-bit boss battles I've ever come across. Fans of the movie will no doubt want to see how this trilogy ends, but I feel like maybe two games was my limit for this series. Still, the graphics are sharp and there's a lot of game here.
Does It Still Hold Up?
Super Return of the Jedi doesn't deviate much from Super Empire Strikes Back. You get the same controls, the same vehicle levels, the same power-ups, the same everything. It's really disappointing; I wish they would have used the opportunity to make some significant changes to Super Return of the Jedi. But, like the most recent movie prequels, LucasArts knew they could half-ass it knowing that people would buy anything with "Star Wars" in the title. I was hoping for more.
Is It Worth The Money?
If you're the type of person who beat the second game and wanted more of the same, then Super Return of the Jedi is for you. Everybody else may want to cautiously wait to see what Nintendo uploads next week. There is such thing has having too much of a good thing, and my fill of this franchise came towards the end of Super Empire Strikes Back. But be warned, Star Wars fans, this will likely be the final half-decent Star Wars game released on the Virtual Console.