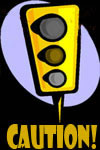 What Is It?
When Nintendo began offering Commodore 64 games on the Virtual Console I had some mixed feelings. On one hand I'm happy to preserve these long-forgotten gems; however the five dollar asking price felt a little steep for a bunch of games that, to be perfectly honest, haven't held up particularly well. Unfortunately my opinion hasn't changed much with Summer Games II. This is another one of those supposed "classics" that those in-the-know always rattle on about. It's a collection of seven different sports, most of which would fit right at home in your basic Olympics game. You get the triple jump, high jump, rowing, javelin throwing, equestrian, fencing, kayaking and cycling. None of these events are bad, but none of them feel very complete. They suffer from poor graphics, bad play control, crummy sound and no real incentive to progress. Thankfully the game does offer something new to the Virtual Console, eight-player gaming. On your own there's no reason to play Summer Games II, but with a bunch of friends over this tragically outdated game suddenly becomes THE must-own Commodore 64 title.
Does It Still Hold Up?
Let me just get one thing out of the way right off the bat, Summer Games II has horrific gameplay. Think the button mashing gameplay of Konami's Track & Field is misguided? Well, you ain't seen nothing yet. And just when you think the controls can't get any worse, you then move on to the next sport with even worse play control. Couple that with terrible graphics and the worst music ever and you have a game that definitely does not hold up.
Is It Worth The Money?
So let me get this right, it's not even spring yet and we're playing Summer Games II? Regardless of how stupid that seems, there is some fun to be had in this classic Epyx release. If you have a bunch of friends over this game is hard to resist, even if it does offer terrible play control. Playing it with a big group of friends may be worth the $5, but I would skip Summer Games II if you plan on flying solo. I remember when this game was the creme of the crop, now it's hardly a footnote in history.