Hey, what's that smell? Oh, it's just the entire media corps gearing up for E3. This is the time of year when professional writers (and people who fake it on the internet) travel to Los Angeles for the all-important Electronic Entertainment Expo. It's a time when this industry's biggest companies unveil their plans for the next twelve months, generating more news than any other week of the year. Unfortunately, it also means that the horde of journalists will also trot out the usual E3 cliches. With only a few days until the Los Angeles Convention Center doors open, we wanted to point out a few cliches you should avoid saying while covering E3. Maybe this will be the year I stop ripping my hair out while reading E3 coverage. Game journalists of the world, don't ignore your gut. I know using these cliches is easy, but you will be rewarded if you somehow avoid every offense on this list. I have faith in you.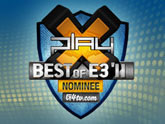 A LIST OF WINNERS AND LOSERS
You're judging half-developed games
and showmanship; not everything is
as black and white as you
would like us to think.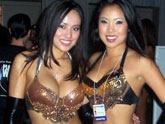 ARTICLES ABOUT BOOTH BABES
Girls also exist in the real world. Best
of all, real world girls might actually
sleep with you, unlike these
paid models.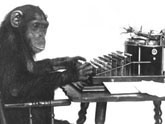 REWRITING PRESS RELEASES
On the other hand, why change the lazy
journalism techniques you normally
employ just because you're in a
different city?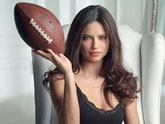 "THE SUPER BOWL OF GAMING"
Also, E3 isn't the WrestleMania, World
Cup, Oscars and Grammys of the
video game industry. It's just
a convention.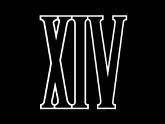 COMPLAINING ABOUT SEQUELS
We already know there are a lot of
sequels. There always are. But guess
what, there are also original
games to cover.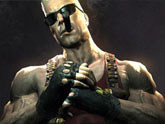 THE (INSERT GAME HERE)-KILLER
Think: The Halo-Killer, the Call
of Duty-killer and the Duke Nukem
Forever-killer. You get
the point!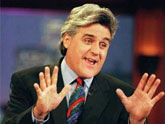 EVERYBODY'S A COMEDIAN
You spend the rest of the year
attempting to be funny, why not let E3
be the one time you turn into a
real journalist?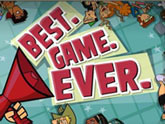 BREATHLESS HYPERBOLIC NEWS POSTS
It's not hyperbole to say that I
want to hit you so hard that it
disfigures everybody within a
five mile radius.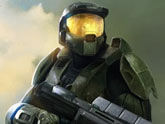 PREDICTION ARTICLES
Really, you think Halo will be
a huge deal at this year's E3?
Thanks for nothing, James
Van Praagh.

RAPING YOUR CHILDHOOD
No, the brand new reboot of your
favorite 1980s game franchise is
not raping your childhood ... unless
you loved Battleship.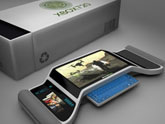 THE WORLD EXCLUSIVE
Trying to get a world exclusive at
E3 is pointless. It's like
trying to find a virgin working
at a whorehouse.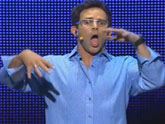 EPIC FAIL!! THE WORST PRESSER EVER!
No it wasn't! I've seen devs fail at
their own game and James Cameron
talk for 45 minutes straight. This
was merely lame.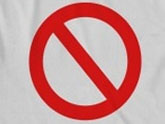 ARTICLE FROM CONTRARIANS
People that aren't morons know that
there's a difference between having
your own opinion and being
a douche bag.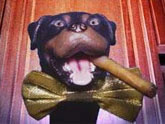 INSULT COMEDY
If you can't get your opinion out
without calling people douche bags,
then that opinion isn't worth
sharing. Wait ...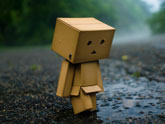 E3 ARTICLES THAT OVERSTAY
THEIR WELCOME
Sure we'll give you two dozen annoying
cliches to chew on, but we both
know only three of them were funny.