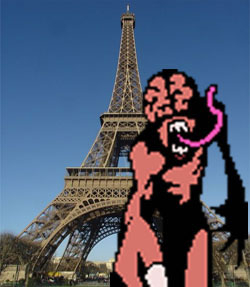 Say cheese!
With the release of Resident Evil 6 for Xbox 360 and PlayStation 3, Capcom is finally able to start talking about future plans for the long-running franchise. While we won't know anything about the story and characters for some time, it appears that the Osaka-based gaming giant has already sent out a couple of experts to find the perfect location for Resident Evil 7.
Believe it or not, choosing the right location is the most important job when making a Resident Evil game. And it turns out that it's not as easy as it sounds. Already we've been stuck in a creepy mansion, zombie-filled small town, laboratory, Europe, another mansion, a moving train and on a haunted island. Resident Evil 6 sees us in Washington D.C. and China. We're fast approaching a time where there won't be any creepy locations left for Resident Evil. The horror!!
But don't worry, because over the past few months Capcom has sent out a group of Resident Evil "experts" to pick the perfect locale for a seventh installment. Below is a travelogue of Carl and Walter's journey around the world. Perhaps the next Resident Evil game could be set ...
... at the Republican National Convention!
... at a Purity Ball!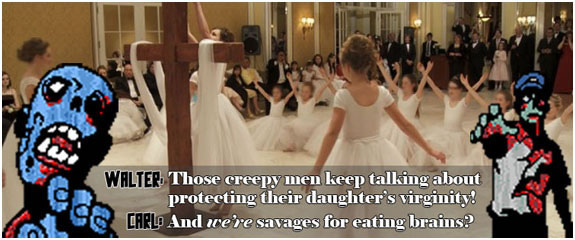 ... at the London 2012 Olympic Games!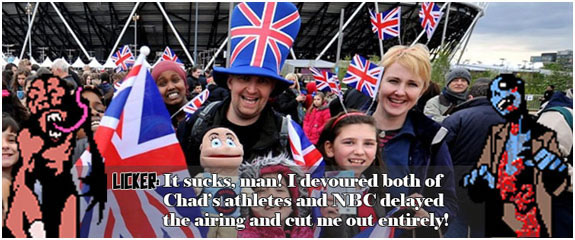 ... at the Movie Theater!
... at the Gathering of the Juggalos!