Every video game character dies; it's just a fact of life. But some deaths are more spectacular than others. This is Rest in Pixels, the only show on the internet willing to shine a light on some of video gaming's biggest deaths. So put down the tissues and wipe away the tears from your face, because we're here to celebrate the many different ways game characters die.
NEW EPISODES TUESDAYS & THURSDAYS!
When a secret religious cult kidnaps your girlfriend, what do you do? If you're Albatross, you go on a killing spree. This is Rolling Thunder, the popular action game starring a secret agent with a thing for high jumps. But this spy is known for more than just superhuman jumps, he also has one of the most dramatic deaths you'll ever see. This is how Albatross dies in Rolling Thunder.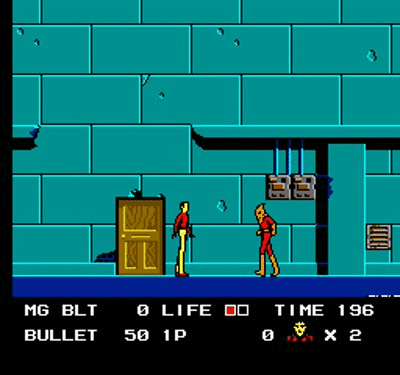 Who Died?
Albatross, a member of the World Crime Police Organization and high jump record holder.
What Happened?
Albatross knew better than to give into his emotions. After twenty years in the WCPO espionage unit, he understood the risks of following his heart. But that's exactly what he did when Leila, his secret office lover, was kidnapped by a secret society named Geldra. Had he not rushed in without a plan, Albatross would be here today. After being killed by a guard, the longtime agent falls to the ground knowing what went wrong. It's not sadness he feels, but rather shame. Now who will save Leila?