Every video game character dies; it's just a fact of life. But some deaths are more spectacular than others. This is Rest in Pixels, the only show on the internet willing to shine a light on some of video gaming's biggest deaths. So put down the tissues and wipe away the tears from your face, because we're here to celebrate the many different ways game characters die.
NEW EPISODES TUESDAYS & THURSDAYS!
Fighting Masters (Genesis)
Before Street Fighter II, there was Fighting Masters. Like most early one-on-one fighters, Fighting Masters is hard to play and incredibly shallow. But let me tell you, the character deaths are incredible. They are simultaneously hideous and a thing of beauty, creating a visual you'll never be able to forget. This is how characters die in Fighting Masters.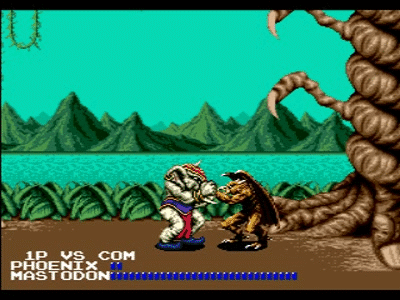 Who Died?
Phoenix, a giant bird creature fighting to save a planet filled with equally large bird creatures.
What Happened?
When a supernova threatened to destroy dozens of sentient life forms, a neighboring alien race stepped in to save the day. Unfortunately, their protected planet could only hold so many people, so they devised a game to see which civilization would be spared certain death. Phoenix, a 2,200 foot tall bird creature, let his planet down by losing to Mastodon. As if losing wasn't bad enough, the match ends in what appears to be a nuclear explosion. Perhaps this is the nearby planet being destroyed; killing millions of innocent bird creatures. Oh, the humanity.