Every video game character dies; it's just a fact of life. But some deaths are more spectacular than others. This is Rest in Pixels, the only show on the internet willing to shine a light on some of video gaming's biggest deaths. So put down the tissues and wipe away the tears from your face, because we're here to celebrate the many different ways game characters die.
NEW EPISODES TUESDAYS & THURSDAYS!
Batman: The Video Game (NES)
Between movies and video games, we've seen a lot of the Dark Knight in the last two decades. But that wasn't the case in 1990, when Sunsoft released Batman: The Video Game for the Nintendo Entertainment System. We all knew the caped crusader could kick the Joker's butt, but who knew he would have such a memorable death? This is how Batman dies.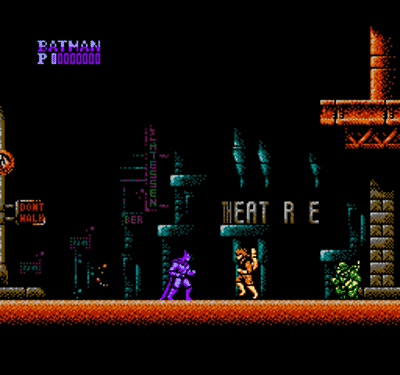 Who Died?
He's Batman, caped crusader and owner of many wonderful toys.
What Happened?
Just like his mother and father, Bruce Wayne's life ended outside of a theater. He was killed while dressed as his alter ego, Batman. Despite the protective armor and ninja training, a running thug was able to overpower the superhero and kill The Batman once and for all. But instead of simply dying, eye-witnesses claim the masked crime-fighter exploded into a ball of fire. And that's not all; some people are saying that the flames were in the shape of Batman's famous bat signal. Most agreed that Bruce Wayne's death is a bad thing for Gotham City.