Every video game character dies; it's just a fact of life. But some deaths are more spectacular than others. This is Rest in Pixels, the only show on the internet willing to shine a light on some of video gaming's biggest deaths. So put down the tissues and wipe away the tears from your face, because we're here to celebrate the many different ways game characters die.
NEW EPISODES TUESDAYS & THURSDAYS!
Chakan: The Forever Man (Genesis)
His name is Chakan and he's not having a very good day. Death granted the warrior eternal life, but now Chakan is starting to have second thoughts. As intriguing a set-up as that is, it wasn't enough to turn this Genesis game into a full-blown franchise. This platformer was met with middling reviews and didn't move many units. But ignore that for a moment and enjoy this footage of Chakan dying.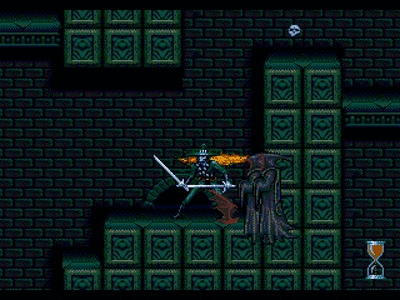 Who Died?
Chakan, who has been granted eternal life and really hates it when kids call him "The Forever Man."
What Happened?
For a guy like Chakan, you might think that death would be welcomed with open arms. It is, after all, the one thing he's been seeking. But this is not the true death he's been longing for, but rather a simple ruse to drive him mad. After being burned to death, our eternal hero disappears into thin air. Unfortunately, he quickly materializes in another location. He's forced to keep fighting until he's defeated the Spider-Queen, Mantis, Elkenrod and Dragonfly King. Talk about an anticlimactic death.