Every video game character dies; it's just a fact of life. But some deaths are more spectacular than others. This is Rest in Pixels, the only show on the internet willing to shine a light on some of video gaming's biggest deaths. So put down the tissues and wipe away the tears from your face, because we're here to celebrate the many different ways game characters die.
NEW EPISODES TUESDAYS & THURSDAYS!
Street Fighter 2010: The Final Fight (NES)
Years before Guy and Cody made a surprise appearance in Street Fighter Alpha, there was another game that merged Final Fight with Capcom's mega-popular one-on-one fighter. That game is Street Fighter 2010: The Final Fight, a bizarre futuristic spin-off that did a terrible job
predicting the 21st century
. This action-packed 8-bit cart saw Ken as a cyborg cop, which allowed him to take on powerful aliens. Part human and machine, this is how Ken dies!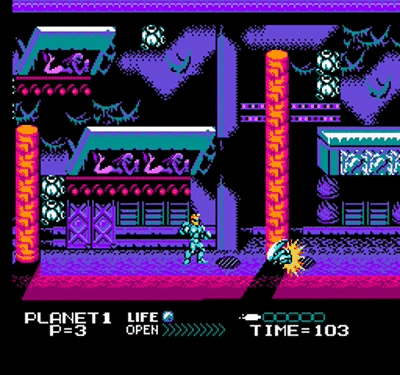 Who Died?
Ken, the one-time World Warrior turned loving family man turned cyborg cop.
What Happened?
Cyborgs aren't nearly as indestructible as you've been led to believe. After defeating M. Bison and literally dozens of other fighters from every inch of the globe, Ken started to believe his own hype. Little did he know that his biggest challenge wasn't going to come from a Brazilian forest or Russian construction site, but rather from outer space. With a metallic body and lots of firepower, Ken felt safe battling back the alien forces. What he didn't realize is how his new cyborg gear would react to taking damage. After getting hit by what appears to be a squat robot creature, Ken's body leaps into the air, pulsates for a few seconds and then explodes. It's incredibly graphic, and doesn't give our hero enough time to call for a medic. Now Earth's survival rests on Ryu's shoulders.