Every video game character dies; it's just a fact of life. But some deaths are more spectacular than others. This is Rest in Pixels, the only show on the internet willing to shine a light on some of video gaming's biggest deaths. So put down the tissues and wipe away the tears from your face, because we're here to celebrate the many different ways game characters die.
NEW EPISODES TUESDAYS & THURSDAYS!
Long before Super Mario, Sonic the Hedgehog and Crash Bandicoot, there was Pac-Man -- the world's first video game mascot. Originally released in October of 1980, Pac-Man quickly became an arcade phenomenon. It launched countless sequels, spin-offs, shirts, cups, blankets, coloring books, cartoons and more. And thanks to classic arcade compilations and brand new reboots, we're still seeing a lot of the yellow pellet eater. But forget about all that, because this is how Pac-Man dies.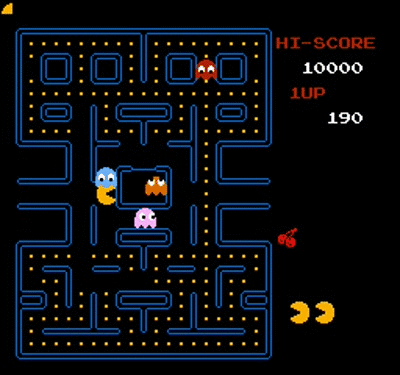 Who Died?
Pac-Man, who shows signs of having a serious drug problem and a possible eating disorder.
What Happened?
The police weren't sure what to make of Pac-Man's crime scene when they first arrived. In fact, even after thoroughly combing the area for evidence, they weren't sure this was a crime scene at all. A local eyewitness talks about a chubby man running through the streets, doing his best to avoid colorful ghosts. Sadly, this man could not escape, and was eventually completely engulfed in some sort of supernatural entity. What happened next? The witness claims the man imploded into himself, leaving no evidence of the crime. The police didn't buy the story and took the witness in on drug charges.