Every video game character dies; it's just a fact of life. But some deaths are more spectacular than others. This is Rest in Pixels, the only show on the internet willing to shine a light on some of video gaming's biggest deaths. So put down the tissues and wipe away the tears from your face, because we're here to celebrate the many different ways game characters die.
NEW EPISODES TUESDAYS & THURSDAYS!
Sick of game franchises with annualized sequels? You can blame Capcom for that, as they milked the most out of Mega Man sequels on the Nintendo Entertainment System. But back before the world rolled its eyes at Gyro Man, the Blue Bomber was a well-respected action series known for being punishingly difficult. Knowing that players would die countless times, Capcom wisely chose to add one of the most memorable death sequences in video game history. This is how Mega Man dies.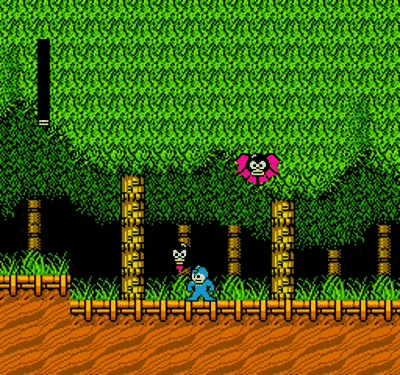 Who Died?
Mega Man, the put upon robot standing in the way of Dr. Wily's plans for total world domination.
What Happened?
With a little more time and planning, Dr. Light would have been able to work out some of the bugs found in his creation, Mega Man. However, there was no time to put the mechanical boy through proper tests, because the good scientist's former assistant is threatening the world with an army of robot soldiers. Unfortunately, the Blue Bomber wasn't ready Dr. Wily's many challenging stages, and a bomb-shaped bat killed Mega Man once and for all. What came next surprised everybody, including Dr. Light. After seeing his health disappear, Mega Man burst into several dozen pieces. He exploded in all directions, leaving no trace of a humanoid hero. Thankfully there are enough parts left over to make a brand new Mega Man. Perhaps this time he'll be mindful of the deadly bats.