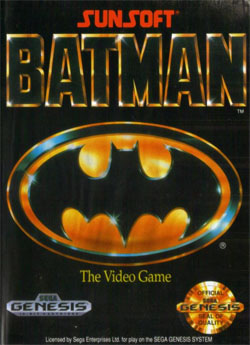 Batman (Sega Genesis)
Ever wonder what Electronic Gaming Monthly, GamePro and other popular magazines thought of your favorite 8-, 16- and 32-bit games? Now you can find out, thanks to Review Crew! This is the only show on the internet that is willing to go back in time to find out what old school critics thought of retro games at the time. Did they pan your favorite game? Did they love something terrible? Find out every week as Defunct Games presents Review Crew!
Released two years after the Caped Crusader wowed movie goers, Batman was one of the most hyped Genesis games of all time. Kept from the United States for over a year, this 16-bit action game quickly became the most talked-about game in magazines covering the Sega Genesis. But was this Sunsoft game worth the wait, or was it yet another disappointing movie tie-in? We flip through old issues of GamePro, Sega Force, Raze and Electronic Gaming Monthly for the answer.
(NOTE: Although we occasionally cut for length, no other edits are made to the review. Defunct Games does not change any of the wording, grammar or punctuation use. Also keep in mind that our score is the average of all critics at the time, not just the sample that is reprinted on this page. If you still have more questions, I recommend you check out the
Review Crew FAQ
, where we address the review guidelines, converting scores, magazine covers and more.)
GAMEPRO (July 1991)
5 out of 5
"Batman's a great action cart that every Genesis street-fighter must take on. If you're bats about Batman, get this cart! Batman doesn't throw anything new at you, but even though you may have done it all before, it's never looked this good. Even the music and the sounds stand out. Batman's a winner. Has the Joker finally had his last laugh? We hope not." -Boogie Man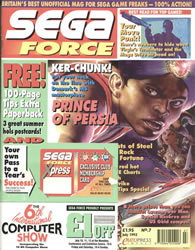 SEGA FORCE #7
86% out of 100%
"Batman looks great and sounds pretty hot as well. Okay, you may have to play around with the controls for a bit to get things right but that won't hurt your gaming much. In fact, the whole conversation's not too bad, it's just a bit late! Sega's probably kicking it out now as a forerunner to Batman Returns, due for release in the autumn, but if you haven't seen this one before, it's well worth getting hold [sic] of." -Ade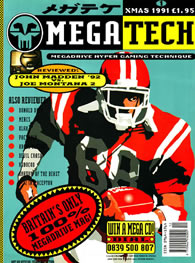 MEGATECH #1
83% out of 100%
"The graphics and sound are truly tremendous: the beautifully-drawn backdrops are as sombre-looking as the sets in the film, the animation on the sprites is excellent, and there's a range of thumping rock tracks to accompany the platform action. The only problem is that the game is fairly easy to beat, so expert gamers might not get full value for money out of this."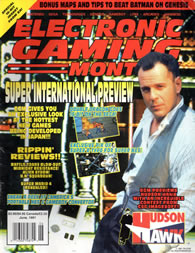 ELECTRONIC GAMING MONTHLY #23
8 out of 10
"The ultimate side-scrolling action game for the Genesis is finally available! Batman features the hero in a variety of scenes straight out of the movie. Great action, Batmobile and Batwing shooter sequences are all combined to make a superb game that's just a little too short!" -Steve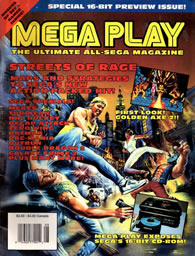 MEGA PLAY (July 1991)
8 out of 10
"Batman is a great looking game, with excellent side-scrolling action and technique. The game comes up short on challenge, however, limiting what is otherwise a fantastic game." -Dave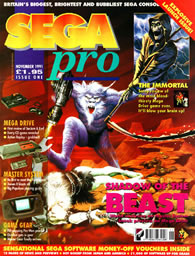 SEGA PRO #1
80% out of 100%
"All the play is viewed from the side which makes this a sort of cross between the computer and previous console versions. The Joker's still the main man to get, although the gameplay tends to get a bit simple and boring. Try before lashing out the high asking price, this may not be what you're expecting."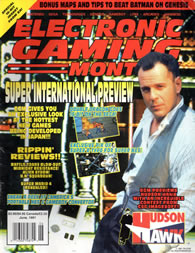 ELECTRONIC GAMING MONTHLY #23
8 out of 10
"Easily the best playing Genesis titles ever made. Good solid game play backed by excellent 16 bit graphics, sound effects and animated intermissions. True to the movie plot but it could have been a bit longer. Long in coming, but it's worth the wait!" -Ed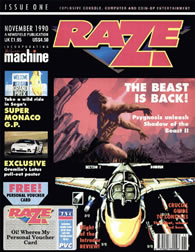 RAZE #1
79% out of 100%
"Sadly the Mega Drive's potential has been grossly underused. The graphics are large and the sound effects adequate, but the backdrops are monotonously plain and nothing clever has been attempted. The action occurs over a large area -- however the enemy onslaught is not very effective."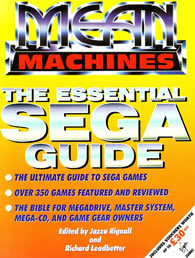 MEAN MACHINES (The Essential Sega Guide)
70% out of 100%
"Batman's combat skills are pitted against the likes of 'Shakedowns' who runs him down, 'Enforcers' in jet-packs, and Heatwaves with their flamethrowers. The game is very pretty, with moody and gloomy graphics that go quite some way to capturing the mood of the film. But it's way too easy for committed and experienced platform gamers, and only offers good value for novices." -Jaz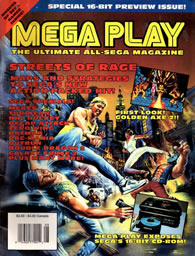 MEGA PLAY (July 1991)
7 out of 10
"Finally, Batman has come to the Genesis. However, I don't think that it will up to the hype it has received. It's a good game with great graphics, but the game is a bit easy, and a little slow." -G.O.G.

REVIEW CREW AVERAGE: 80% -
After a full year of hype from every magazine covering Genesis games, Batman was destined to fall short of expectations. It's not the Caped Crusader's fault, as the only reason these magazines were so excited about Batman was because it looked like it wouldn't come to the United States. In the end, this was just another 2D action game with a popular movie license.
While not everybody agreed on why Batman was disappointing, most thought the game lacked challenge. "It's way too easy for committed and experienced platform gamers," argued Mean Machines. Mega Play agreed, but added that the gameplay is a little slow. "Sadly the Mega Drive's potential has been grossly underused," noted Raze in their first issue. It's too easy and too short, a depressing combination.
GamePro disagreed, giving the long-delayed action game a perfect 5 out of 5. Boogie Man liked everything about the game, "even the music and the sounds stand out." GamePro was the only magazine to prefer this Genesis game to the
Batman game on the Nintendo Entertainment System
. Looking at the average, the 8-bit game managed to squeak by with an 83% average, while the 16-bit entry is close with 80%.
WHEN DID BATMAN COME OUT?
If you believe
Wikipedia
or
GameFAQs
, then Batman for Genesis was released on July 19, 1990. That's just over a week before the Japanese version. Unfortunately, there's no way that can be accurate. As the reviews above clearly mentions, Batman was delayed in the United States until well after the movie left the box office. There were no reviews of the game prior to mid-1991, placing the actual U.S. release in summer of 1991.
ON MONDAY'S EPISODE:
It's time to go to another world, because Monday's episode of Review Crew delivers some very intriguing reviews of Out of This World on 16-bit platforms. Were critics into this old school rotoscope adventure? We flip through old issues of Electronic Gaming Monthly, Die Hard Game Fan and GamePro for the answers. Make sure and check out the
Review Crew archive
for more old school reviews, and don't forget to tweet me
@DefunctGames
to let me know what games you want to see next!