Batman - The Video Game (Nintendo Entertainment System)
Ever wonder what Electronic Gaming Monthly, GamePro and other popular magazines thought of your favorite 8-, 16- and 32-bit games? Now you can find out, thanks to Review Crew! This is the only show on the internet that is willing to go back in time to find out what old school critics thought of retro games at the time. Did they pan your favorite game? Did they love something terrible? Find out every week as Defunct Games presents Review Crew!
Long before every summer was filled with big-budget comic book adaptations, there was Tim Burton's Batman. With an all-star cast that included Michael Keaton, Jack Nickolson and Kim Basinger, this adaptation of the Dark Knight set box office records and kickstarted an era full of comic book films. But what about the video game? Were critics interested in the Nintendo Entertainment System game back in 1990? We dug through old issues of Electronic Gaming Monthly, Nintendo Power and GamePro to find the answers.
(NOTE: Although we occasionally cut for length, no other edits are made to the review. Defunct Games does not change any of the wording, grammar or punctuation use. Also keep in mind that our score is the average of all critics at the time, not just the sample that is reprinted on this page. If you still have more questions, I recommend you check out the
Review Crew FAQ
, where we address the review guidelines, converting scores, magazine covers and more.)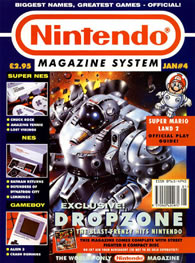 NINTENDO MAGAZINE SYSTEM #4
92% out of 100%
"The Joker is causing trouble in Gotham City, and there's only one body-stocking wearer who is super-hero enough to stop him - the Batman. There are 20 platform levels to beat, and though the initial difficulty level is set quite high, the gameplay is addictive enough to keep you coming back. All in all, a first class game."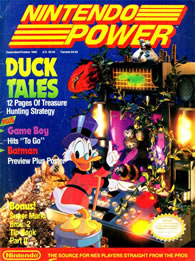 NINTENDO POWER (Sep/Oct 1989)
4.5 out of 5
"Batman, "fabled avenger of the night," has been a symbol of justice and a hero to millions for 50 years. Now, Batman comes to the Nintendo Entertainment System in a terrific new action Game Pak based on the blockbuster movie. Gotham City has come under siege by a deadly nerve gas and Vicki Vale, the lady love of Bruce Wayne, has been kidnapped." And it's all the word of Batman's arch nemesis -- the disfigured psychotic known as ... JOKER!"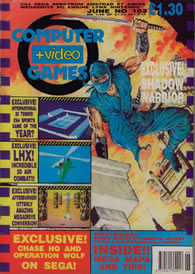 COMPUTER + VIDEO GAMES #103
82% out of 100%
"As movie conventions go, Batman is a bit of a letdown, as it doesn't adhere to the plot of the film in many ways. As scrolling shoot and beat 'em ups go however, what we have here is one of the best, most playable and addictive games of the genre to hit the Nintendo for quite some time. But what really makes Batman the great piece of software it is must be the fast, action-packed blast-the-baddies gameplay, which never lets up and always keeps you enthralled." -Paul Rand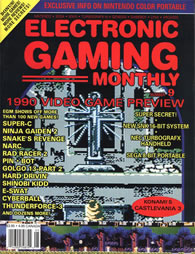 ELECTRONIC GAMING MONTHLY #9
8 out of 10
"Batman consists of splendid game play that is coupled with dark graphics and backgrounds. I'm sure this is done to capture the mood of the movie, but it does detract a bit from the overall appeal of the title. The intermissions are well done and there's plenty of challenge and play value here." -Steve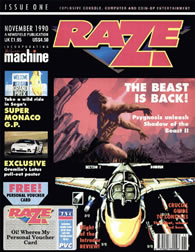 RAZE #1
82% out of 100%
"There are loads of weapons to collect even though the levels are rather short. Many of the enemies that attack look as though they've been hijacked from other games. For instance, ! positive there are ninja turtles lurking in the game. The game is very good and there are some stunning graphical effects -- particularly where Batman dies in a burst of flames."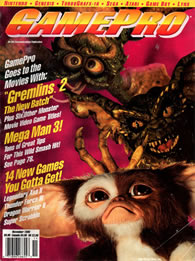 GAMEPRO (November 1990)
4 out of 5
"Batman's definitely a winner! The cart's graphics are terrific with great animated sequences between levels and a dark overall look that really captures the mood of the movie. The only reason you'll finish this card in a few days is because you won't be able to stop playing it. Anyway [sic] you look at it -- comic, movie or video game -- Batman's a classic." -Slo Mo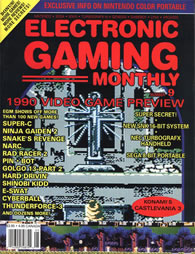 ELECTRONIC GAMING MONTHLY #9
7 out of 10
"Batman is without a doubt one of the best action games to appear in a long while. The graphics are detailed, but a little dark, and the different weapon power-ups are a nice touch that increase involvement. The game gets repetitive, however, with new backgrounds the only real change in each round." -Jim

REVIEW CREW AVERAGE: 83% -
Movie games have a reputation for being mediocre at best, but Batman: The Video Game is a rare exception. Oddly enough, Computer + Video Games disagreed. They called Batman a "bit of a letdown." They complained that the game takes liberty with the story and is only loosely based on the hit movie. Given how straightforward the movie was, it only makes sense that SunSoft would expand on the fiction by adding new bosses and levels. Nobody else agreed with CVG's assessment.
Speaking of odd complaints, Electronic Gaming Monthly's Steve Harris suggested that the dark graphics and backgrounds would "detract a bit from the overall appeal of the title." Fellow EGM critic Jim also noted the dark graphics, but was more concerned about the repetition. Still, he called the game "one of the best action games to appear in a long while."
Complaints aside, most critics liked Batman: The Video Game. Nintendo Magazine System called this a "first class game," and GamePro noted that Batman is a "classic." When we average everybody's score, this 8-bit movie adaptation scores an impressive 83%. Despite what CVG would have you believe, that's significantly better than most movie games.
CAN'T GET ENOUGH BATMAN?
Now that you know what the critics thought of Batman: The Video Game, why not
check out our very own review
? Fans of game literature should check out
Batman (Level 1)
, we guarantee it will change the way you look at the first stage. A couple years ago we reviewed the
Batman Theme song
. And finally, a few months ago we reviewed the
Nintendo Power cover featuring Batman
. What did we think of that?
ON MONDAY'S EPISODE:
We saw what critics thought of Batman: The Video Game on the Nintendo Entertainment System, so Wednesday we're taking another crack at the Dark Knight with a look at the 8-bit sequel. Get ready for the kind of excitement only Bruce Wayne can deliver when the Review Crew looks at Batman: Return of the Joker. Make sure and check out the
Review Crew archive
for more old school reviews, and don't forget to tweet me
@DefunctGames
to let me know what games you want to see next!