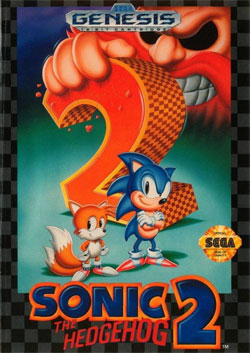 Sonic the Hedgehog 2 (Genesis)
Ever wonder what Electronic Gaming Monthly, GamePro and other popular magazines thought of your favorite 8-, 16- and 32-bit games? Now you can find out, thanks to Review Crew! This is the only show on the internet that is willing to go back in time to find out what old school critics thought of retro games at the time. Did they pan your favorite game? Did they love something terrible? Find out every week as Defunct Games presents Review Crew!
Everybody knows that Sonic the Hedgehog was a hit with critics and consumers alike. Electronic Gaming Monthly said the Genesis game was
better than Super Mario World
and the 16-bitter earned an average 90% in Monday's episode of Review Crew. But what about the sequel? Could it be that everybody was sick of Sonic by 1993? We answer this question by looking at old issues of Electronic Gaming Monthly, GamePro, Game Informer, Sega Force and more. See what critics thought of Sonic the Hedgehog 2 in this brand new episode of Review Crew.
(NOTE: Although we occasionally cut for length, no other edits are made to the review. Defunct Games does not change any of the wording, grammar or punctuation use. Also keep in mind that our score is the average of all critics at the time, not just the sample that is reprinted on this page. If you still have more questions, I recommend you check out the
Review Crew FAQ
, where we address the review guidelines, converting scores, magazine covers and more.)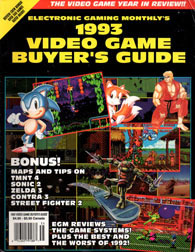 ELECTRONIC GAMING MONTHLY
(1993 Video Game Buyer's Guide)
Best Game of the Year (Genesis)
"Sega's famous mascot -- Sonic the Hedgehog is back for his second visit to the Genesis, and this version is hot! With 8 megabits of memory good ol' Sonic has a lot more room to do cool tricks and this is what makes this version stand head and shoulders above all the other Genesis games that came out this year. All in all, Sonic 2 is the best Genesis cart to come along in a long time!"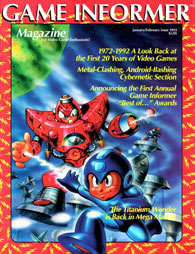 GAME INFORMER
(First Annual Video Game Awards)
Best Action/Adventure Game
"Keeping the same look and feel of the original Sonic, while adding a two-player mode, longer levels, new moves, and better animation. Wow!"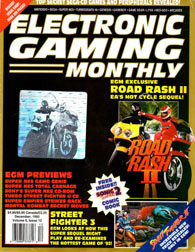 ELECTRONIC GAMING MONTHLY #41
10 out of 10
"Sega's mascot is back in a new adventure that can best be described with a lot of 2s. Being twice as long the game offers more enjoyment for the buck. As a 2 player game, there is twice the fun. The levels are larger and harder and Sonic's new moves are quite innovative. Overall, the best all-around game on the market." -Ed Semrad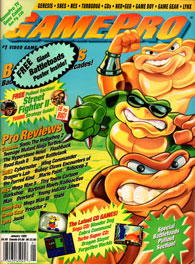 GAMEPRO (January 1993)
5 out of 5
"It's tough to follow up a classic, but Sonic The Hedgehog 2 earns top honors. There's enough stuff that's new and different in Sonic 2 to make it a must-have cart for fans of the original. Probably the best thing about Sonic 2 is that it's just plain fun. We can't wait to see what Sonic's going to do on CD. In the meantime, Sonic 2 gives ya plenty of fabulous gaming to pass the time." -The Unknown Gamer
MEAN MACHINES
(Essential Sega Guide)
96% out of 100%
"Sonic II is a blinding stonker! None of the criticisms of the original apply here: Sonic II is faster, slicker, more colourful, louder, bigger and much, much tougher than the original. There's no way even Sonic experts could call this easy! It's packed with features, has loads of secrets, and rounds it all up with a superlative two-player mode that'll have your friends queuing round the block to play. Brilliant! If you miss Sonic II you should be committed to the loony bin!" -Jaz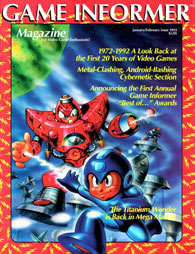 GAME INFORMER (Jan/Feb 1993)
9.25 out of 10
"Sonic 2 should have been here a year ago, but it was worth the wait. It features the addition of Tails and an expanded game that doubles the first Sonic. They made some good corrections on this version. It's not as easy as the first and has more variation. The addition of the two-player split screen is great." -Andy, The Game Hombre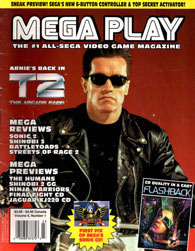 MEGA PLAY (February 1993)
90% out fo 100%
"The addition of Tails is a great asset to the game. The split screen is a bit shaky but the Tails and Sonic combinations leave plenty of options. All the moves and playability of the first cart are here, but the levels seem somewhat less packed with enemies. There are tons of tricks and hidden coves to find." -Howard Grossman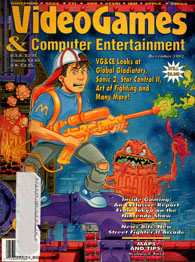 VIDEOGAMES & COMPUTER ENTERTAINMENT
(December 1992)
9 out of 10
"Sega has high hopes for Sonic the Hedgehog 2. Not only is it counting on this title to mop up the competition in America during the holiday season, but the game is also expected to revive the sagging sales of the Mega Drive, the Genesis' Japanese counterpart. Behind all the hype, hoopla and holograms, Sonic the Hedgehog 2 is still a stunning game -- quite possibly the finest Genesis cart ever released." -Chris Bieniek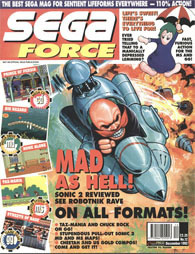 SEGA FORCE #12
89% out of 100%
"So Sega have delivered the goods a second time around! Sonic breathes again with new moves, new mates, seven levels to play, each with end-of-level meanies to bash, and those all-important '2.99 at Ratners' Chaos Emeralds to collect. OH BOY!! You're gonna be twice as busy with this hedgehog." -Paul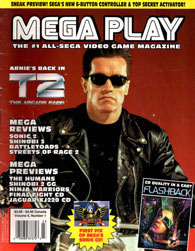 MEGA PLAY (February 1993)
89% out of 100%
"Sonic 2 is a great sequel. The graphics have more detail in the backgrounds and characters. The game play is great and Tails is a cool alternative to Sonic as the main character. Overall the game has a lot to offer, but seems more straightforward than the first. I wasn't impressed by the first-person rounds." -Martin Alessi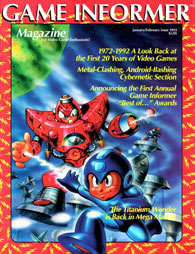 GAME INFORMER (Jan/Feb 1993)
8.75 out of 10
"Sonic created an instant legend a year ago with the first Sonic. Well, what have you done for me lately? ... how about speed up the already unbelievable animation, add a 2-player simultaneous mode and a whole new game head- to-head in match races with Sonic's pal, Tails. Sonic 2 may not be twice the fun, but it's certainly one and a half times as impressive." -Rick, The Video Ranger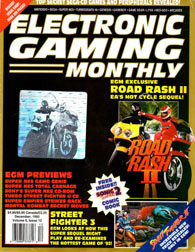 ELECTRONIC GAMING MONTHLY #41
8 out of 10
"Here's a game that's oozing with a lot of hard programming work. This game is a graphic tour-de-force for the Genesis, but I thought the play was a little disjointed. There is definitely a lot to explore, but the game is manic in its approach. None of the levels are too linear, which is both good and bad. A nice follow-up though." -Steve Harris

REVIEW CREW AVERAGE: 93% -
Widely considered the best of Sonic's 16-bit adventures, Sonic the Hedgehog 2 was a big hit with the critics. I scoured the globe for a bad review, but couldn't find a single bad score. When your worst review says the graphics are a "tour-de-force" and the game is "oozing with a lot of hard programming work," then you're doing something right. I think most people would agree, Sega did something right with Sonic the Hedgehog 2.
Some magazines were surprised this sequel could surpass the original. "It's tough to follow up a classic," GamePro notes. "But Sonic the Hedgehog 2 earns top honors." "Sonic II is a blinding stonker," proclaims Mean Machines (whatever that means). Sega Force agreed, saying that Sega has "delivered the goods a second time around!" But some critics were miffed by the release date. "Sonic 2 should have been here a year ago, says Game Informer's Andy, who ended up giving the game a 9.25 out of 10. Some people will never be happy.
Compared to the original
Sonic the Hedgehog
and
Sonic CD
, Sonic 2 was the critic's favorite. This 1993 sequel averages an impressive 93%, which is even higher than the original's 90%. This is also better than Sonic CD's 87%, though there's still some
controversy
swirling around that score. Either way, Sonic the Hedgehog 2 is the clear winner. I guess we'll need to see what critics thought of Sonic 3 and Sonic & Knuckles in future episodes of Review Crew.
SONIC THE HEDGEHOG ARCHIVE:
Want to see how this Sonic the Hedgehog game stacks up against the rest? Below you will find every Sonic game currently in the Review Crew archive. Read the original reviews and see if you agree with the old school critics.