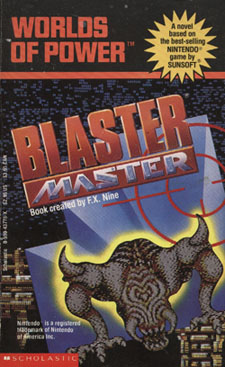 That's right, we chose Blaster Master over Metal Gear. Deal with it!
You've battled giant squids in Bionic Commando and have been shot by a thirteen year old girl in Ninja Gaiden. You've saved your dad and Super Joe. You've salted pizzas and traveled halfway around the world with no change of clothing. So now that you've done all this, what else is there left to do? May we suggest you check out Defunct Games' newest weekly podcast, Cyril Reads Blaster Master!
That's right, it's time once again for Cyril Lachel to read every single page of Blaster Master, the 1991 Worlds of Power game novelization. It's full of intrigue, jumping cars and ... frogs? Not just any frog, but a really obnoxious one that continues to grow until it's the size of a small elephant. This is a story about a nerdy boy who gets the call of duty. He's a noble soul who rushes out in to the swamp barefooted just so that he can save his best friend, the frog. But that's just where our story begins. Join us as we unravel this mystery and set out on our biggest adventure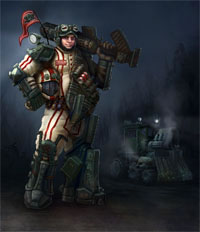 I'm afraid there is nothing this cool in the book we're about to read!
yet. Forget ninjas and bionic, um, commandos, it's time to check out the frog!
Every Wednesday, Defunct Games will upload a brand new episode of this epic. We'll make you completely forget about the lack of good television on right now and how every big budget movie this season has been disappointing. And that's not all; we invite you to check out our open letter to A.L. Singer, the author of this dreadful tome. There's plenty to be excited about when you tune into Cyril Reads Blaster Master!
NOTE: What you are about to listen to is Cyril Lachel actually reading the real book, Blaster Master. Released in 1991 by Scholastic Publishing, Blaster Master is a lighthearted (and generally non-violent) action story that is all of 120 pages long. We have not altered A.L. Singers' original book in any way, this really is what they released for $2.95 almost twenty years ago.)
Episode 1 - Blaster Master (Chapter 1 - 3)
00:00 - Introduction to Blaster Master
03:43 - Prologue and Dedications
04:50 - Chapter 1: Introducing Jason
08:00 - Chapter 2: The Swamp Down the Street
18:05 - Chapter 3: The Long Slide
22:43 - An Open Letter to A.L. Singer!

(Technical Information: CYRIL READS BLASTER MASTER - Episode 1 runs for 26:54
at a size of 18.2 mb zipped or 18.4 mb unzipped.)