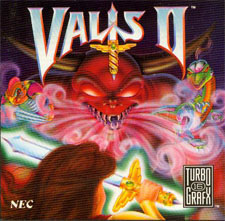 Valis II: Our source material for our little radio performance!
Defunct Games is proud to present a throwback to the era of radio plays. There once was a time when families big and small would gather around their trusty radios and listen to comic books come to life, laugh at popular Vaudeville-trained comedy acts, and hear Orson Welles unravel the mysteries of The Third Man. But with the invent of the television these radio programs
I give you The Real Life Adventures of Valis, a traditional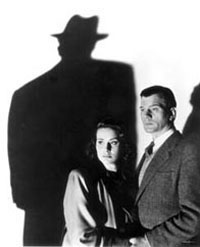 Don't be disappointed, our radio play is nothing like The Third Man!
radio play done with a video game twist. You see, instead of going out and hiring actors, I decided to use classic video game audio to assemble a radio play unlike any other. The Real Life Adventures of Valis uses voice acting from popular TurboGrafx-CD games, including Valis II, Y's Book I & II, and Wanderers From Y's. Our radio play even goes one step further, including the music of Ryo Yonemitsu, a man known for his video game music.
What you're about to listen to is what happens when you re-edit video game cut scenes and insert your own characters and dialog. There are real actors in The Real Life Adventures of Valis, but we're hoping that the combination between the game and the real world will be a seamless one. I welcome you to journey with our hero as he spends a night like no other, a night that he's going to remember for the rest of his life. Ladies and gentlemen, I am proud to present The Real Life Adventures of Valis.