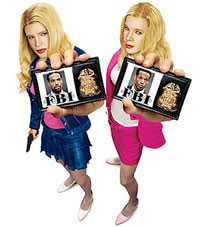 This episode proves that at least one person liked the movie White Chicks!
These days every website has a podcast, from GameSpot to IGN to 1up. But how many people actually have the time to listen to all of those podcasts? Well, Defunct Games does, and we're here to tell you what's good, what's bad and what's just plain ridiculous! We're here to comment on everything we disagree with, pull things out of context to make others look like fools and introduce you to the many wacky moments you would have otherwise missed. And in this episode we show you exactly why a podcast dedicated to Sonic the Hedgehog is a bad idea! That's just one of the many reasons why you will want to check out this newest episode of Radio Free Gaming!
We have a packed episode of Somebody Else's Podcast lined up for you today, including funny content from all sorts of crazy locations. In this episode we continue our love affair with the Games for Windows crew, who seem to spend a lot of their time talking about anything but games for Windows. When we're not laughing at their antics we are spending some quality time with the Retronauts, who this week urinate all over the Sega Master System. But wait, there's more. We also discover that the KOXM (Official Xbox Magazine podcast) has some really bad taste in movies, and we finish it off with Rob the Robot talking about his failed rap career. All in all this is a crazy episode that runs the gamut from just plain painful to downright funny. And just when you think you've heard it all, Somebody Else's Podcast is ready to surprise you. This is our longest episode of Somebody Else's Podcast yet, and I promise there's only one reference to our friend Denis Dyack. So sit down, lean back and get ready for our best episode of Somebody Else's Podcast yet, only on Radio Free Gaming!
Like what you hear?
Digg It
!
Episode 10 - Somebody Else's Podcast! Vol. 4
00:00:00 - Introduction to Radio Free Gaming
00:01:20 - Games For Windows: Deja Vu!
00:04:15 - Games For Windows: Captain Ron!
00:08:35 - Games For Windows: That Nerd Voice!
00:13:58 - Retronauts: Pissing on the Sega Master System!
00:21:00 - KOXM: White Chicks? Are You Serious??
00:23:55 - IGN Game Scoop: Rob the Robot's Rap Career!

(Technical Information: Somebody Else's Podcast! Vol. 4 runs for 26:36
at a size of 18.1 mb zipped or 18.2 mb unzipped.)