After nearly three hundred issues, Nintendo Power is finally coming to an end. To send this long-running periodical off in style, the Cover Critic has decided to review every single issue. Join him as he experiences every aspect of Nintendo's journey through their magazine covers.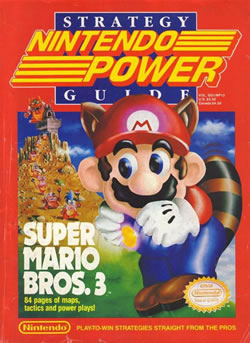 Click here to make larger!

Two years into its run, Nintendo Power decided to go monthly ... kind of. Up until this point, subscribers were used to settling for only six issues a year. Seeing the success of GamePro, Electronic Gaming Monthly and Game Informer, Nintendo decided to follow suit and begin publishing monthly. Of course, it wouldn't be a proper Nintendo story without the company making things more complicated than needed.
Instead of adding six new issues a year, Nintendo Power decided to create bi-monthly strategy guides. This idea started strong, thanks in large part to a game that was so full of hidden treasures that a strategy guide was almost mandatory. This also gave Nintendo's artists another crack at Super Mario Bros. 3, a game they tackled
only two issues ago
.
Unfortunately, these strategy guides are only useful to people who own these games. Super Mario Bros. 3 is the kind of game every Nintendo Power subscriber is going to run out and buy, but what about Ninja Gaiden II or Final Fantasy? Eventually Nintendo dedicated a whole strategy guide to various sports games. We'll discuss each of these guides when we get to them, but needless to say, your excitement may vary.
Unlike the past two Super Mario Bros.-themed issues, this feels like the kind of thing I would see on a competitor's cover. I get the feeling that this design was hobbled together by somebody who found a bunch of discarded Super Mario Bros. 3 artwork in Japan. It's not bad, nor is it especially memorable. It's a safe cover that makes me yearn for somebody the Claymation style of
Super Mario Bros. 2
. It may have been a useful strategy guide, but this Mario 3 design is a major disappointment.