Samus Aran (in Metroid)!
Have you ever wondered how old your favorite video game character will be when they die? Defunct Games puts that question to the test. By studying the lives of gaming's biggest stars, we are able to accurately predict when they'll croak.
(Note:
All characters start at 79 years old, the national average for life expectancy.
)
NAME:
Samus Aran
BORN:
Cosmic Year 2000
GAMOGRAPHY:
Samus has been the main character in Metroid, Metroid II: Return of Samus, Super Metroid, Metroid Fusion, the Metroid Prime trilogy, Metroid: Zero Mission, Metroid Hunters, Metroid Pinball and all three Super Smash Bros. games!
BIOGRAPHY:
Orphaned at a young age, Samus Aran is Nintendo's most famous intergalactic bounty hunter. She has starred in more than a dozen games and was been part of numerous spin-offs. Although young, this former soldier is running dangerous missions, killing aliens and tracking down nasty space pirates. She also knows a thing or two about getting out of tough situations on foreign planets. Samus Aran has proven herself as one of the strongest game heroines of all time, a real trailblazer in the early days of this industry.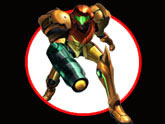 SHE LIVES IN THE FUTURE
Scientists suggest that over the next two
centuries the average life expectancy
could rise to 125. Throw in space
medicine and she's set!


Adjustment: +46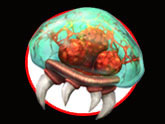 WORLD TRAVELER
Danger is part of being a bounty hunter,
and Samus Aran doesn't make it
easy on herself by going after
aliens and space pirates!


Adjustment: -8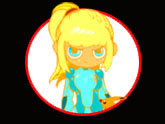 ROCKY UPBRINGING
At a young age, Samus's family
was attacked by space pirates. She
survived, but was left an orphan with
a tough childhood.


Adjustment: -5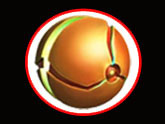 SHE'S FLEXIBLE
Samus is not just a strong fighter with
a kickass suit, she is also able to
jump extraordinarily high and
roll into a tiny ball.


Adjustment: +4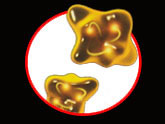 MIGHT BE CONTAGIOUS
Samus has been infected by the
X-Parasite, an illness that nearly
killed her. Although cured, who
knows the toll this parasite took.


Adjustment: -10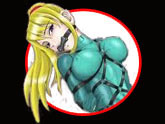 TORTURE SURVIVOR
At various points in Metroid:
Other M, Adam takes pleasure
physically torturing Samus. He
also nearly kills her with lava.


Adjustment: -7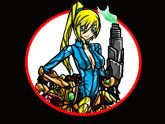 GOVERNMENT TRAINED SOLDIER
Samus is able to handle herself
in even the toughest situations,
thanks in large part to her
thorough army training.


Adjustment: +5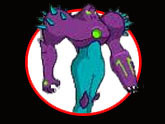 HAS A DOPPELGANGER
Samus has been the victim of identity
theft, which always leaves her at risk of
future attacks. This adds stress
and complication to her life.


Adjustment: -4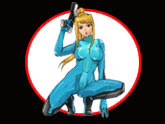 WORKS ALONE
Samus finds herself in situations
where she has little to no contact with
other human beings. This social shyness
has proven dangerous in the past.


Adjustment: -7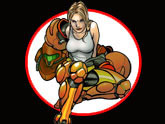 IS A SNAPPY DRESSER
It's not stilettos and silky dresses
that Samus is known for; it's her
predilection for oversized heavily
armored suits. This keeps her safe.


Adjustment: +9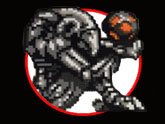 DOESN'T COME PREPARED!
Too many of her adventures start
with having to track down a
bunch of useful items. Samus
is painfully unorganized.


Adjustment: -2
Life Expectancy - 100 Years Old (CY 2000 - CY 2100):
Don't let the three digits confuse you, Samus Aran is destined to die well before her, ahem, prime. Assuming that she lives in a future where people live to be 125 on average, only making 100 may sting a little. But look at the facts: She strides through life with reckless abandon, she's been infected by aliens, she has no close family and she's working one of the most dangerous jobs around. She's doomed! Unless the next Metroid is a life simulator in which Samus gets a boring job and settles down in the suburbs, I don't see a long life for this sci-fi vixen.