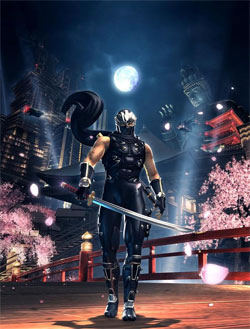 Rya Hayabusa (in Ninja Gaiden)!
Have you ever wondered how old your favorite video game character will be when they die? Defunct Games puts that question to the test. By studying the lives of gaming's biggest stars, we are able to accurately predict when they'll croak.
(Note:
All characters start at 79 years old, the national average for life expectancy.
)
NAME:
Ryu Hayabusa
BORN:
June 15, 1969
GAMOGRAPHY:
Ryu can be seen in all of the Ninja Gaiden games (as seen on the NES, arcade, Lynx, Xbox, PlayStation 3, Game Gear, etc.). He can also be found competing in the Dead or Alive series of fighters.
BIOGRAPHY:
The son of Joe Hayabusa, Ryu is a trained ninja who is forced to use his talents from a very early age. Ryu has been known to fly half way around the world to search for his father. He has also been forced to clear his name after being wrongly accused of murder. The Ryu most of us know and love is an adventurer, the type of guy who knows a thing or two ancient artifacts.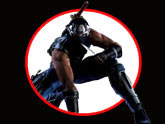 SINGLE WHITE MALE
Ryu is a Japanese-born male (-1) who
has had bad luck with the ladies. Every
girlfriend either leaves him or dies (-3).
He's destined to be lonely!


Adjustment: -4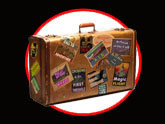 WORLD TRAVELER
Ryu has traveled around the world
multiple times in search for his father,
ancient artifacts and adventure.
He's well-versed in other cultures!


Adjustment: +4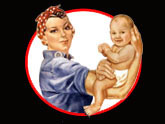 SINGLE PARENT CHILDHOOD
Between being overworked and
presumed dead, Ryu barely saw his
father growing up. His mother was
left to take care of the young ninja.


Adjustment: -3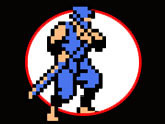 EXPERTLY TRAINED NINJA
Although young, Ryu Hayabusa has
been trained by the best. If anybody
can survive life's obstacles, Ryu
is up for the challenge.


Adjustment: +7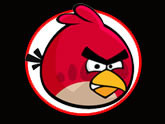 HAS A WEAKNESS TO BIRDS
Ryu hates birds ... especially when he's
standing on precarious platforms. What the
birds have against this hero is one of
Ninja Gaiden's biggest mysteries.


Adjustment: -2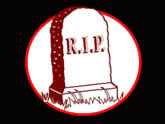 HAS ALREADY DIED ONCE
Believe it or not, Ryu has already died
and been brought back to life. When
Doku killed him, he was brought
back by the clan's animal spirit.


Adjustment: +1,000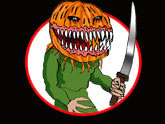 NOT ENTIRELY HUMAN
While he may look like an ordinary
man, Ryu's blood comes from the
same ancestry as the Fiends. He's
susceptible to the fiend's curse!


Adjustment: -1,000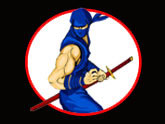 IS EASILY KIDNAPPED
Despite being a so-called master ninja,
Ryu sure does get kidnapped a lot.
Wearing the same thing day after
day makes one easy to spot.


Adjustment: -5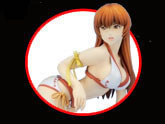 PROFESSIONAL FIGHTER
When he's not kicking demon butt
and being kidnapped, Ryu can be
found competing in the Dead or
Alive Tournament.


Adjustment: -10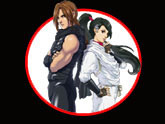 HAS A DOPPELGANGER
It turns out that Ryu is extremely
easyto impersonate, giving just
about anybody the opportunity to
turn his life upside down.


Adjustment: -4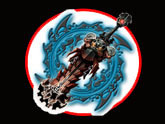 KILLING MACHINE
At the rate he's going, Ryu will
eventually run out of people that
want him dead. That's good
news for his retirement fund!


Adjustment: +1
Life Expectancy - 63 Years Old (1969 - 2032):
Ryu Hayabusa has proven that he handles pressure well, a skill that should help him live a good, long life. Unfortunately, the wild card is the Fiend curse and resurrection nonsense. Our hero could conceivably live a thousand years if his spirit animal sees fit to keep bringing him back to life. However, he's always at risk thanks to the blood coursing through his veins. Assuming that he's never impacted by the spiritual elements, Ryu can expect to live to be a middle aged ninja ... but not much more than that.