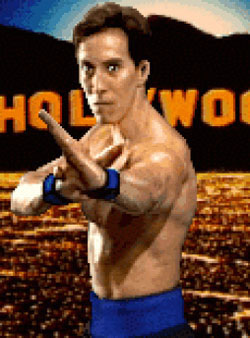 Johnny Cage (in Mortal Kombat)!
Have you ever wondered how old your favorite video game character will be when they die? Defunct Games puts that question to the test. By studying the lives of gaming's biggest stars, we are able to accurately predict when they'll croak.
(Note:
All characters start at 79 years old, the national average for life expectancy.
)
NAME:
John Carlton (aka Johnny Cage)
BORN:
October 8, 1961
GAMOGRAPHY:
Pretty much every Mortal Kombat game that does not end with a "3". Also, he's in the spin-off, Shaolin Monks.
BIOGRAPHY:
Johnny Cage is the star of Hollywood blockbusters like 24 Karate Gold, Caged Rage, HWAAAAA!!, Ninja Mime, Son of Dragon Fist, The Gist of my Fist, Wu Shu and, of course, Celebrity Smash TV. Unfulfilled by his film choices, Cage decides to enter the Mortal Kombat tournament to prove his critics wrong. Eventually he goes on to save the Earthrealm repeated times, sexually harass Sonya Blade and die a few times. Don't worry, we'll get to that.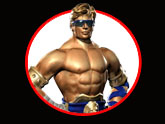 WHITE AMERICAN MALE
He may be a big Hollywood star
and the protector of the
Earthrealm, but Cage is still a
white American male.


Adjustment: -2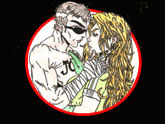 HE'S PLAYING THE FIELD
Even now that he's past his prime,
Johnny refuses to settle down.
He lacks a deep, stable and
emotional relationship.


Adjustment: -3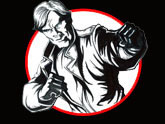 HE'S AN ACTION STAR
Johnny has made quite a career
out of rough, violent action
films that adds wear and tear to
every inch of his body.


Adjustment: -10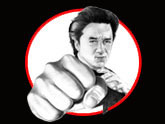 DOES HIS OWN STUNTS
To make matters worse, Johnny
does all of his own stunts. He
even went as far as to beat
up union stun men.


Adjustment: -6
INDEPENDENTLY WEALTHY
Starring in (and later producing)
action movies has made Johnny
Cage wildly wealthy, affording
him the best health care.


Adjustment: +3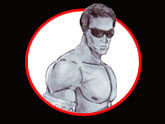 UNFULFILLED BY HIS WORK
Even with fame and fortune, Johnny
is constantly looking for a
new challenge. This leads him
to many dangers.


Adjustment: -1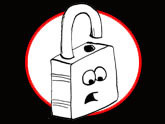 HE'S WILDLY INSECURE
Johnny chose to enter the Mortal
Kombat tournament to prove to
everybody else that he's
not just an actor.


Adjustment: -2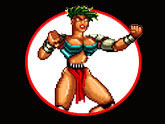 QUESTIONABLE BUSINESS CHOICES
Instead of sticking with Mortal
Kombat, Johnny Cage opted to
endorse BloodStorm. He
was promptly killed.


Adjustment: -20
HAS DIED MULTIPLE TIMES
Don't worry; Cage was resurrected.
A few years later he's killed again.
And then again. But
who's counting?


Adjustment: -10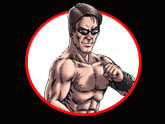 CARRIES THE WEIGHT OF THE WORLD
Now that he's been brought back
to life, Cage carries a giant burden
with him. This stress eats
away at the actor.


Adjustment: -5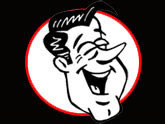 HAS A GOOD SENSE OF HUMOR
Even in the darkest of days,
Johnny Cage has a winning sense
of humor. A jovial spirit
can go a long way.


Adjustment: +1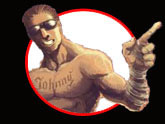 HAS STRONG GENES
He comes from a cult which
bred extraordinary warriors
for the gods. What
more do you want?


Adjustment: +10
Life Expectancy - 34 Years Old (1961 - 1995):
Johnny Cage is a tough call. Sure, he spends a lot of his time womanizing, starring in action films and saving the Earthrealm. And it's definitely true that he's died at least three times already. But the Hollywood star keeps coming back to life. Cage definitely has a God looking out for him. He may have made it out the newest Mortal Kombat unscathed, but I don't see him staying in the picture for long.