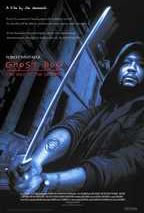 Samurai's have always been a big success on game systems. Be them unrealistic in Shinobi or more sim-based, like Bushido Blade. But if there's one thing we know, people love to play as the honorable warriors. But lately it seems as if the game companies have been going to the Samurai well a few too many times, and not spending as much attention to them as perhaps they should. Recently Bam! Interactive released their much ballyhooed Way of the Samurai game. So that got me to thinking, I wonder if this Way of the Samurai can stand up against Jim Jarmusch's Ghost Dog: Way of the Samurai. After all, Ghost Dog is one of the best movies of 1999, so it stands to reason that Way of the Samurai should be just as good, right? I mean, all the Terminator 2 games were great, and those Star Wars games, all set serious high water marks. In all reality, the bar isn't set to high, so this shouldn't be too difficult to figure out. Read on ...
Ghost Dog: Way of the Samurai
In the words of the ancients, one should make his decisions within the space of seven breaths.
It is a matter of being determined and having the spirit to break right through to the other side.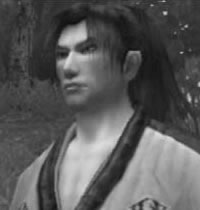 Way of the Samurai
When one becomes like a revengeful ghost though his head is cut off, he should not die.
This is the Substance of the way of the samurai. Chances are seven breaths is about the amount of game play you'll endure of this game.
That's something you'll do a lot of. Breaking. There's just an awful lot here to break. No other side, though.
Nope, when I die I stay dead ... unless I continue, of course.
This is the Substance of the way of the samurai.