2008 was a big year for racing games of all shapes and sizes. It was the year that gave us Burnout Paradise, Race Driver: Grid, MotorStorm: Pacific Rift, Pure, Need for Speed: Undercover, Midnight Club: Los Angeles, WipEout HD and even Mario Kart Wii. Also released in 2008 was Baja: Edge of Control, a poorly-received THQ racer that has inexplicably been given the remaster treatment on the PlayStation 4, Xbox One and PC. I'm just as confused as you are.
My opinion on remastered games is fairly simple and universal: I am of the mind that we should be doing more to preserve games, and if remastered ports is one way to achieve that goal, then I say bring them on. That said, not every game is going to have broad appeal a decade after release, no matter how good the graphics are. I think that's the case with Baja: Edge of Control HD. I'm happy that fans will be able to revisit the game in what is likely the definitive version, but unless you have nostalgia for this racer, then I'm not sure it has much to offer in 2017.
Baja: Edge of Control is a fairly straight-forward exercise in off-road racing. The pitch is that you're driving over more than a thousand miles of the toughest terrain Mother Nature can throw at you. From the steepest mountains to the thickest mud to the deepest canyons, it's a diverse environment that is every bit as scenic as it is unforgiving.
To the developer's credit, Baja: Edge of Control does a lot right with the environment. We're given more than 100 tracks that use every inch of the landscape in fun and compelling ways. There are also quite a few different types of events, including high climbing, endurance runs, circuit tracks and even races that will take you hours to complete. What's more, the game lets you explore this massive open world and find hidden races and jumps. The landscape they've created is easily the best thing about Baja: Edge of Control.
The meat of the package seems to be stuffed into the career mode, which is where you'll enter events in order to win money, prizes and new vehicles for the multiplayer mode. You'll also be able to buy new trucks, 4x4s and buggies, as well as upgrade them with more than 200 authentic parts. But don't get too hung-up on the simulation elements, because most of the events play out more like an arcade racer.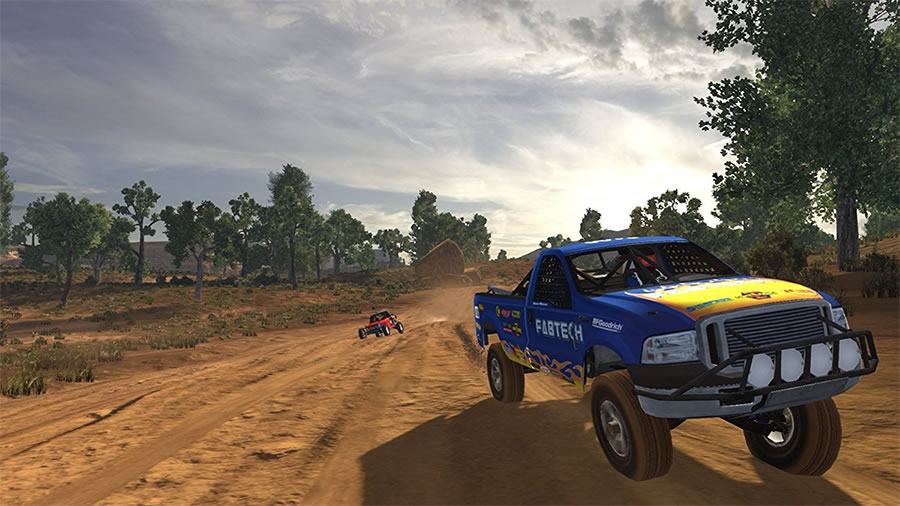 Click For the Full Picture Archive
While describing the game may be easy, the competition you have to go up against is anything but. I didn't realize it at first, but the computer-controlled opponents are more aggressive than you might expect. The game demands a level of precision that often means you'll have to replay the same race multiple times to even place. It doesn't help that it's easy to get on the wrong side of the "edge of control." It's far too common to hit a jump or obstacle the wrong way and be completely out of the race, to the point where starting over is the only option. The frustrating difficulty spikes can make progressing through the campaign feel like a real slog.
Just by the numbers, Baja: Edge of Control HD has a lot going for it. There are 160 vehicles, 100 tracks, 200 authentic parts and 1,000 miles of terrain, and yet there's nothing about it that stands out. Even at the time, this THQ entry was overshadowed by more ambitious and better made off-road racers. This problem has only been compounded over the last decade, to the point where there are literally dozens of other similar racing games I would recommend over this. It's not that Baja: Edge of Control HD is a bad game, but rather that there's nothing about it that would make you want to buy it over Dirt 4 or countless other racers.
Visually, I would say the graphics look fine and the races are usually action-packed. The publisher has decided to call the presentation "carefully remastered," which sets expectations a lot higher than they should be. Like I said, the visuals are fine, but don't expect the graphics to blow you away. After coming off of remastered versions of both WipEout HD and Mario Kart 8, the visuals in Baja: Edge of Control HD feel a little plain.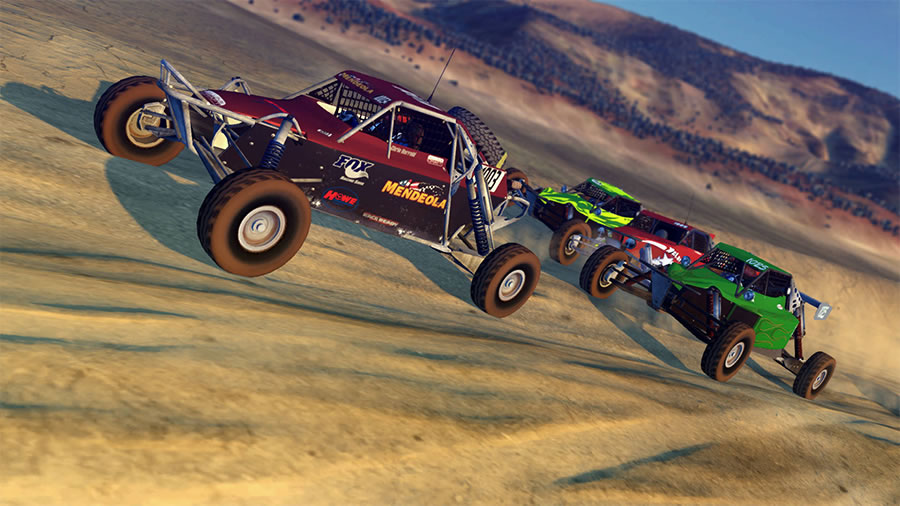 Click For the Full Picture Archive
It's also worth mentioning that the game is incredibly unstable. I'm not sure if it's just on PC or across the board, but I had the game crash on me about a dozen times. This would often happen right in the middle of a race, which meant starting the event over from the very start. I also had trouble starting events, buying cars and even pausing the game. Both big and small, these issues add up and lead to what can often be an unpredictable racing experience.
If you're a long-time fan of Baja: Edge of Control, then go, let the nostalgia bask over you as you race through more than a thousand miles of rough terrain. But for pretty much everybody else, Baja: Edge of Control HD feels more like an outdated relic from the past than a must-own racing game. It's not bad, but the off-road genre has seen a lot of progress in the past nine years. This one is only for the die-hard fans.