When it was first released on the PS Vita,
Metrico
felt a lot like a tech demo masquerading as a puzzle game. It had you overcoming math-related obstacles by using all of the handheld's gimmicks, including the rear touchpad and gyroscope. There were some cool ideas found in Metrico, but the whole thing fell apart the moment the game introduced puzzles that could only be solved with the Vita's camera. The awful execution left a bad taste in my mouth that made me shy away from a return visit.
Two years have passed since Digital Dreams brought Metrico to the PS Vita, and now they have a brand new remixed version for PlayStation 4, Xbox One and computer. Although I still have scars from trying to get Vita's camera to solve puzzles, I'll admit to being curious how all the touchpad and gyroscope mechanics would translate to traditional home consoles. What I discovered is a decidedly better version of Metrico that somehow lacks the spark found in its original form.
The theme here is charts and graphs, the type of thing you might recognize if you spend a lot of time working an office job. The game uses this familiar visual to set up a series of puzzles that revolve around manipulating the numbers and charts to get to the next checkpoint. Doing that gets you one step closer to completing what appears to be a very complicated walk across town.
Metrico doesn't spend much time telling a story or developing its two characters (nameless female and male figures). Instead of teaching the basics, the game simply drops you into this brand new world. Through trial and error, it becomes clear that performing tasks like jumping and falling will impact the world. For example, dropping off of a ledge may raise a door, or jumping into the air could move a floating platform.
What makes Metrico so unique is the inconsistency between puzzles. What may work in one stage definitely won't work in another. In fact, you'll likely spend the first few moments of each puzzle just trying to figure out how to manipulate the different objects. Things become even more complicated as the game introduces new mechanics, such as a laser projectile that sometimes raises platforms and sometimes lowers them. You'll also be able to defeat enemies with this laser shot, but even doing that will have its own unique impact on the puzzle.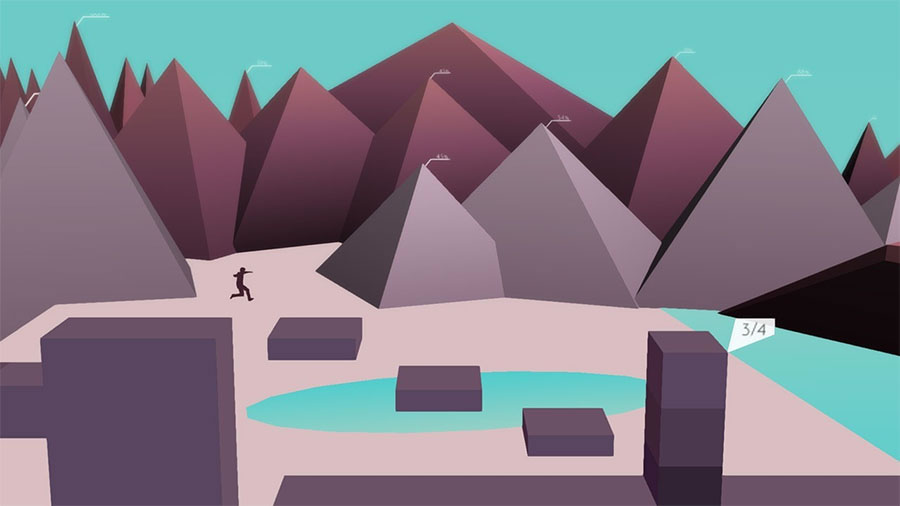 Click For the Full Picture Archive
On the Vita, the different mechanics were associated with the system's very specific qualities. For example, you could move platforms up and down by simply moving the system up and down. Sadly, there's nothing like that in Metrico+. Instead of basing puzzles around the hardware's gimmicks, this brand new version simply maps everything to the gamepad.
This left me bored by the game's mechanics. While the execution left a lot to be desired on the PS Vita, at least it felt like the game was designed with the system in mind. By removing all of that, we're left with something that feels depressingly generic. There are still good ideas in this game, but it definitely loses something in translation.
If anything, the changes only made the original game's problems more glaring. Metrico+ has a habit of introducing interesting new mechanics that are immediately discarded when we move on to the next area. It's a shame the game doesn't continue building on these ideas while also introducing new wrinkles, that way it doesn't feel like you're constantly having to relearn how the world works. It always seems like the developers are in a hurry to move things along for no reason.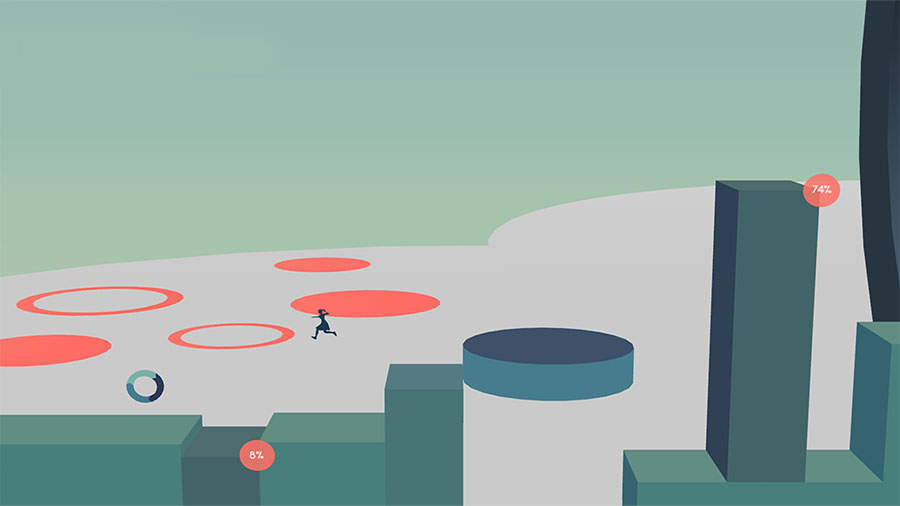 Click For the Full Picture Archive
Although simple, I enjoyed this puzzler's minimalist look. Each of the worlds has a unique style, and the developers get the most out of their theme. Some levels have complicated backgrounds, while another is simply black and white. In much the same way the puzzles are always changing, so is the presentation.
As a PS Vita game, Metrico was a poorly executed puzzle game with a lot of good ideas. On modern consoles, Metrico+ keeps the good ideas, but is dogged by a bunch of new issues. This is a game that worked better as a showpiece for what Sony's handheld could do, and it has lost a lot of its personality in the move. This is an intriguing game that doesn't quite come together in the end.