Memories are normally a good thing. As somebody who spends a lot of time playing and talking about classic games, I am keenly aware of the comfort in twenty year old memories. But not everything you remember has a happy ending, which is something I quickly realized while playing Anima: Gate of Memories. This brand new action/role-playing game shows us the dark side of memories, and then reminds us that some things are better left in the past.
You play the Bearer of Calamities, a young woman stripped of her identity and sent to collect an ancient artifact. She's paired up with Ergo, who spends most of his time as a floating book with a smug attitude. It won't take long for things to go south, with the two unlikely heroes waking up in a strange mansion filled with disturbing memories of the past. Confused, the Bearer and Ergo set out to discover what's going on and reveal what these memories mean.
This mysterious mansion looks empty at first, but you'll find a different story behind each of its doors. We start out with Nascal, whose love for making puppets drives him out of his mind with dangerous results. There's also the story of a sheltered young boy who can only dream about the fantastical world that awaits him outside of his house. In typical fashion, things do not go as planned when he sneaks out for the first time.
Each story offers five pages to read and collect. These chapters will not only fill in the tragic stories, but also help solve some of the puzzles. The Bearer will spend most of her time hunting down enough of these pages to complete the memory and take on a tough boss fight. Completing each room will get you one step closer to figuring out why you were summoned to this strange old mansion.
Because each stage tells a different story, it gives the developers a chance to show us a bunch of new locations and enemies. While some of the darker areas can make the stages look a little samey, there is enough variety to keep things interesting. When you get sick of running through boring corridors and the sewers, there's a large sunny field to explore. And there will even be dramatic shifts inside of each story, which kept me on my toes.
While it's fair to call it a role-playing game, Anima: Gate of Memories is closer aligned with an action game like Devil May Cry. We're given a chance to customize four buttons with different magic attacks, which you will use alongside the standard melee strikes. There's more to it than that, since we're also able to build our own combos and set up air attacks. And that's just the half of it. We're able to switch between The Bearer and a very pissed-off human manifestation of Ergo, giving us twice the customization options.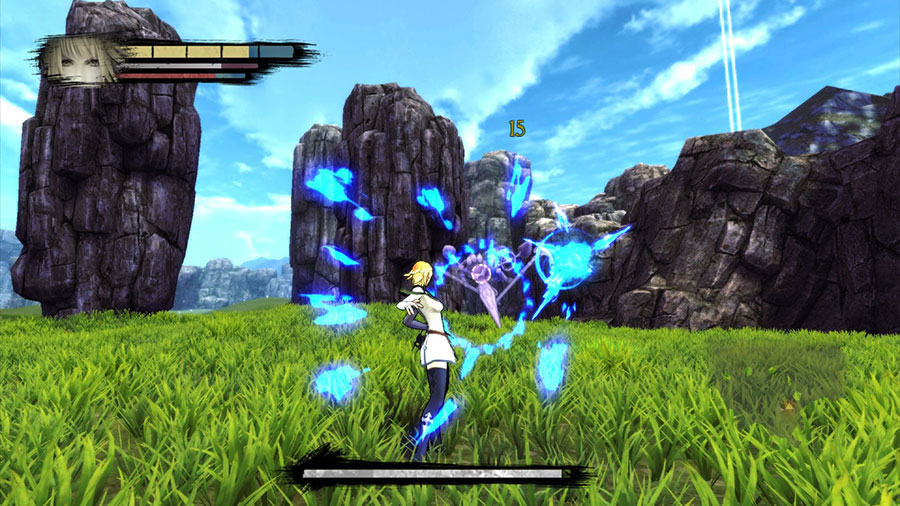 Click For the Full Picture Archive
While I was initially confused by my new surroundings, I liked that I didn't have to tackle the memories in a set order. The first three doors are unlocked from the beginning, allowing you to play them in any order. Or if you get stuck, you can jump to a different memory and fight those enemies to level up our heroes. There are also plenty of hidden weapons and abilities scattered throughout each stage, so when all else fails, it's worth exploring for loot.
Chances are you won't get too hung up on the standard enemies, as most are push-overs. But for as basic as the typical baddies are, it's the bosses you really have to look out for. I'm not sure what I did to Anima: Gate of Memories to make these bosses so upset. I was shocked by how frustrating these fights were, often resulting in me spending the better part of an hour memorizing patterns and looking for openings. The ill-equipped item store and slow-working health potions only add to the frustration.
These sudden spikes in difficulty hurt what is an otherwise solid action/role-playing game. The boss fights feel like they come out of a different game and are full of cheap attacks. Some of them simply aren't fun. You'll spend more time dodging attacks you can't see instead of coming up with a strategy.
It's through these frustrating boss fights where I discover that there isn't enough to the gameplay. While there are quite a few different attacks to choose from, I found that I relied on the same few from start to finish. Very few of the late-game abilities made me want to swap out the magic spells I was already used to, which is disappointing.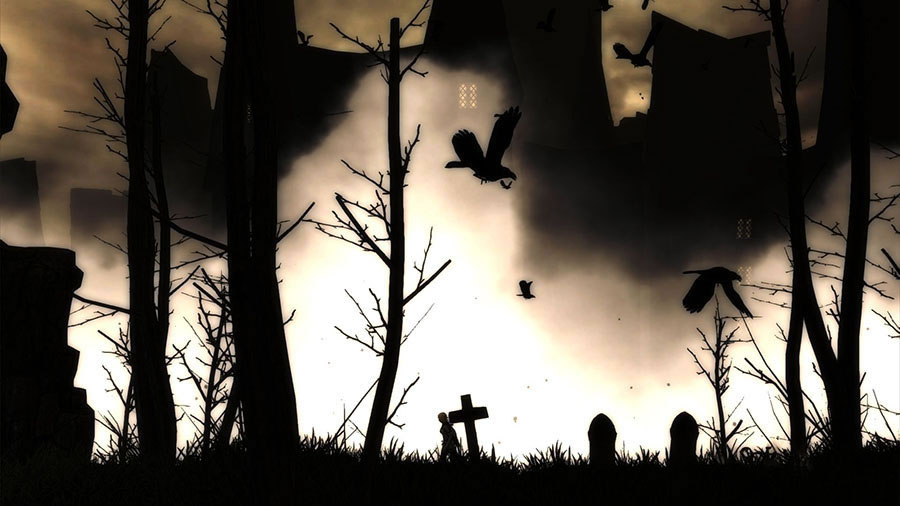 Click For the Full Picture Archive
I also found that the storytelling is a bit of a mixed bag. While the stories themselves are largely engrossing, they are all incredibly predictable and poorly written. Too many of the chapters were plagued by spelling errors and poor punctuation. This, along with the questionable voice acting, is likely a byproduct of a developer where English is not their native tongue.
If you can get beyond some of the predictable storytelling and the painfully difficult boss fights, you'll discover a fun little action/adventure game. While flawed, there's a lot to like about the way Edge Entertainment creates several different worlds. Anima: Gate of Memories may not be a game you remember a year from now, but it's fun while it lasts.