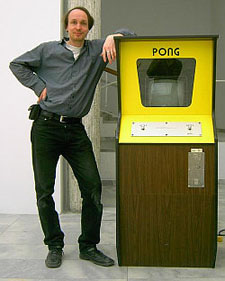 Talk about a great year for games, this year alone we're looking at the return of Grand Theft Auto and Halo, new classics like Bioshock and Mass Effect, and even some obscure little gems like Puzzle Quest. But for the next few minutes let's forget about Halo, Grand Theft Auto and Mass Effect. While it's true that this is one of the best years in video game history, it's also true that classic games are finally making some inroads.

This year alone we have nearly a dozen long forgotten games that are being resurrected on a number of consoles and handhelds. We're talking about some of the very best video games of all time that have sat dormant for too many years, games that even the most hardcore fans have completely forgotten about. Games like Dracula X: Rondo of Blood, After Burner, NiGHTS into Dreams, Final Fantasy Tactics and Crazy Taxi. Because of this (and the insane amount of classic games being released as downloads on the Wii and Xbox 360) we feel that it's safe to say that this is The Year of the Defunct Game!

Over the next three pages we are going to dig into these classic franchises and explain why you should be excited for each and every one of these resurrected games. But it's not all good news; some of the games have some real negatives, too. Hopefully by the end of this feature you will agree that good or bad, the video games of your youth are coming back in full force ... and we feel that it's a good thing, a very good thing.