Now that we've unwrapped all of the 33 Consoles of Christmas, perhaps it's time to go back and reflect on our reviews. What have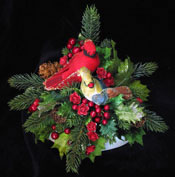 we learned from more than a month of non-stop console reviews? Well, we now know that Cyril and Chad could not disagree more on the beauty (or lack thereof) of the Super NES and Super Famicom. Who would have thought two grown men could be so far apart on Nintendo's 16-bit console?
So let's take a look at a few of the facts we can pull from these 33 reviews. Below you will find expert analysis of the 33 Consoles of Christmas, as well as a list of the best and worst reviewed consoles. If you haven't read our month-long Holiday feature then
I welcome you to do so before you get too far into this special wrap-up
.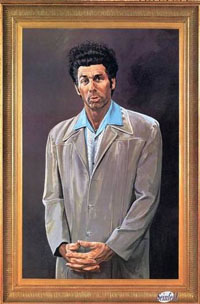 FACT #1: Chad is Clumsy!
In two different reviews Chad alludes to the fact that he's a "clumsy man." In fact, he gives the PSP a lower grade just because he's worried about dropping it and having it burst in a million little pieces. Cyril is not nearly as worried about the durability of his consoles, and not once does he mention anything about a system breaking. With his Nintendo DS and PSP reviews we have learned an important fact about Chad, he is one clumsy gamer. It's also worth noting that at one point Chad compares his life to that of Kramer on Seinfeld. Of course, this comparison was written long before Michael Richard's racist tirade at The Laugh Factory. Chad may be clumsy, but we have no evidence that he's a racist!
FACT #2: Cyril Seems to Like Sony's Consoles!
Say what you will about Cyril's thoughts on the PlayStation brand, but there's one thing that cannot be disputed: He really likes the look of the four Sony consoles. Collectively Sony's four systems average a solid B+, which is certainly better than he graded Nintendo, Sega or Microsoft. In fact, all three of the PlayStation consoles received a B grade (with the original PlayStation getting a B+), while the PSP ended up on his list of the best looking systems with an A. I'm sure this will only add fuel to the many people out there that already feel that Cyril is a huge Sony fanboy!
FACT #3: Chad Seems to Like Sega's Consoles!
Chad wasn't nearly as keen on the PlayStation brand as Cyril, but he was smitten when it came to Sega. With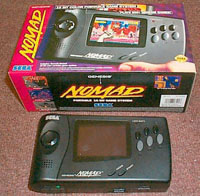 the possible exception of the Game Gear, Chad managed to give positive scores to all of Sega's consoles. His favorite appears to be the Dreamcast, which he ended up giving an A to. Along the way Chad found himself giving all of the Sega systems high scores, no matter if it was the Sega Genesis, Nomad or Saturn. Compared to the different Nintendo systems it's easy to see where Chad's allegiance lies.
FACT #4: Chad and Cyril Couldn't Disagree More about Nintendo's 16-bit Systems!
While the two critics agreed on a lot of the system designs, there's one thing the two guys just couldn't agree on: Nintendo's 16-bit systems. Chad loved the Super NES enough to give it the coveted A grade, but Cyril couldn't stand that boxy design and gave it the dreaded D. On the flip side, Cyril gave the Super Famicom an A (even featuring it as his favorite console design of all time), yet Chad couldn't do better than a C+ for the system. Few systems were able to separate the two critics like Nintendo's Super NES/Super Famicom, something that neither staffer could anticipate. I guess it's up to you to determine whether Chad or Cyril was right when it came to Nintendo's 16-bit systems.
FACT #5: Failed Consoles have Bad Designs!
Over the last 33 days we talked about a lot of successful game systems, including the NES, PlayStation and Game Boy Advance. But in that time we also talked about a few not so successful consoles. While a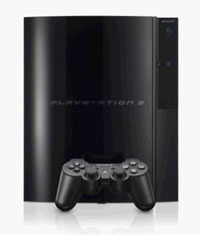 lot of people think that these consoles failed because of poor software support, perhaps the real reason is that these systems were hideous looking. Across the board we found that the worse the system looked the worse the sales were. Just look at the scores for the N-Gage, Atari Jaguar, Lynx, Philips CD-i, and Game.com. There are a few exceptions, such as the Neo Geo Pocket Color Dreamcast, but by and large the worst reviewed systems were the ones that failed to drum up any retail support.
FACT #6: Console Designs Have Improved!
While there have certainly been great looking systems throughout the years, the most recent set of consoles have definitely been the most consistently good. The Xbox 360, PlayStation 3 and Nintendo Wii all managed to score a B or better. Heck, none of them even scored a B-, which is something you can't say about any of the other system generations. At the same time it's worth mentioning that none of these systems hit the heights of previous systems, like the Neo Geo, Nomad or Dreamcast. Perhaps what we can take from this list is that all three major system makers have figured out how to make an attractive game system that you won't be embarrassed to display in your living room. Does this mean we have seen the last of the terrible looking game systems? Let's hope not! Maybe somebody should convince Nokia or Atari to take another stab at the handheld market.
FACT #7: Defunct Games Hates the CD-i!
Maybe it's true what our critics say about us, maybe we are completely unfair to the Philips CD-i. Several months ago we were locked in a battle with some completely unprofessional CD-i fansite who wouldn't shut up about how unfair we were to their system of choice. Maybe there's something to that claim after all, because neither Cyril nor Chad were too thrilled about reviewing the CD-i. In fact, between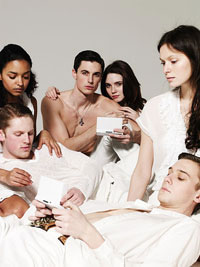 the two of them the CD-i averaged a D-, with one person giving it an F and the other a D. Or maybe it's not Defunct Games' fault. Maybe the fact is that some failed consoles deserved what they got. It's not like the CD-i had a lot of amazing exclusives, and you have to agree that the design of the system is just hideous. Maybe one day we'll meet somebody who can convince us otherwise, but for now the official word on the CD-i is that it's just a terrible console. Sorry Philip's fans, but you chose the wrong system.
FACT #8: There are a Lot More than 33 Consoles!
We covered a lot of game systems in the last 33 days, including a few consoles that nobody would want to buy. But even with 33 systems down there are still a lot left to review. We completely missed the classic Atari consoles from the late 1970s and early 1980s. We didn't talk about the Colecovision or the Odyssey. Not a single word was uttered about the Neo Geo CD, MSX, Famicom, TurboDuo, or Zodiac. And let's not forget all of those consoles that were redesigned. We didn't talk about the Nintendo DS Lite, Genesis 2, or redesigned Nintendo Entertainment System. There are just a lot of systems we never got to, and that's a damn shame. Thanks to the success of this holiday special perhaps we will eventually revisit this special and fill in the rest of the consoles. When that will happen and what form it will take is still up in the air, but you can count on Defunct Games to go back and talk about all of the systems we missed the first time.
Cyril's Top Five Favorite Console Designs!
Here we are, the moment of truth. What were Cyril's five favorite console designs? Perhaps the CD-i, N-Gage and Jaguar? Nah, I'm just kidding. Below you will find a list of the five systems Cyril ranked the highest. See if you agree.
1 - Super Famicom (1990)
2 - Sony PSP (2005)
3 - Nintendo Wii (2006)
4 - Sega Nomad (1995)
5 - Nintendo Entertainment System (1985)
Chad's Top Five Favorite Console Designs!
Now that you've seen Cyril's top five system designs, isn't it about time you look at Chad's list? Here are Chad's favorite system designs, including a few that didn't grace Cyril's list.
1 - Super NES (1991)
2 - Dreamcast (1999)
3 - Neo Geo (1990)
4 - Sega Genesis (1989)
5 - Nintendo Wii (2006)
The Full List of Consoles (From Best to Worst)!
So now that you've read the facts, you've seen the two critic's top five lists, and you've read all 33 days of our Holiday special, isn't it about time you saw how the 33 consoles rank? This is a list of the 33 systems from best to worst, based entirely on our two person reviews. See how your favorite system rates when we count down from best to worst.
1 - SNK Neo Geo (1990)
2 - Sony PSP (2005)
3 - Sega Dreamcast (1999)
4 - Nintendo Wii (1995)
5 - Sega Nomad (1995)
6 - Super Famicom (1990)
7 - Nintendo Entertainment System (1985)
8 - Microsoft Xbox 360 (2005)
9 - Nintendo Game Boy Advance (2001)
10 - Sony PlayStation 3 (2006)
11 - Sony PlayStation 2 (2000)
12 - Nintendo GameCube (2001)
13 - Nintendo Game Boy (1990)
14 - Bandai WonderSwan Color (1999)
15 - Sega Genesis (1989)
16 - NEC TurboGrafx-16 (1989)
17 - Super NES (1991)
18 - Sega Saturn (1995)
19 - Sony PlayStation (1995)
20 - Nintendo DS (2004)
21 - Nintendo Virtual Boy (1995)
22 - SNK Neo Geo Pocket Color (1999)
23 - 3DO (1993)
24 - Sega Game Gear (1990)
25 - Atari Lynx (1989)
26 - Sega Master System (1986)
27 - Microsoft Xbox (2001)
28 - Nintendo 64 (1996)
29 - Gizmondo (2005)
30 - Atari Jaguar (1993)
31 - Philips CD-i (1993)
32 - Tiger Game.com (1997)
33 - Nokia N-Gage (2003)
And with that we're ready to put another Holiday Special to bed. We're only a week away from a brand new year of crazy Defunct Games articles, reviews and shows. What will the next twelve months bring? The only way you will know is if you come back every day and see what your favorite independently run video game website is up to. And who knows, maybe someday soon we will continue reviewing consoles and finally get to the DS Lite, Neo Geo CD and the dozen other CD-i models we missed. Stranger things have happened. Until then, thanks for all the support and I look forward to seeing you next year for more Defunct Games craziness!