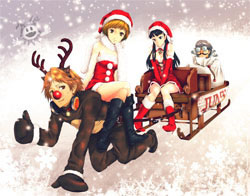 Even the cast of Persona 4 are excited about this year's holiday show!
For millions of Americans, tomorrow is a day to celebrate family and be thankful for what you have in life. Of course, long time readers of Defunct Games already know that Thanksgiving is about more than cross-country traveling and piles of mashed potatoes. Thanksgiving it's just a national holiday, it's also the day this site begins a month of non-stop themed articles.
For those new to the site let me bring you up to speed: For the past eleven years, Defunct Games has crafted a very special themed article that runs between Thanksgiving and Christmas Day. I'm not just talking about the weekdays, either. For nearly a dozen years, we have made it a point to post a story on all seven days of the week.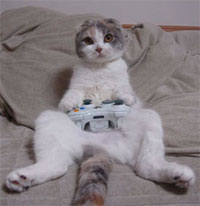 Last year we celebrated the
32 Game Endings of Christmas
. Just as the title suggests, it ended up being 32 straight days of us looking at classic game endings. The year before the theme was
bonus levels
. Dig further back and you'll find holiday themes that include
genres
,
controllers
,
cliches
and
consoles
.
Now that we've done this eleven years in a row, fans of the site have started to catch on. As a result, I usually start getting emails from people wanting to know what this year's theme is. These inquiries come as early as August and only get more intense as we near Thanksgiving. But I keep my mouth shut. My clues are full of misdirection and vague hints that are designs to send people on a wild goose hunt. But today, at long last, I am ready to unveil the 12th annual holiday theme. Ladies and gentlemen, I give you ...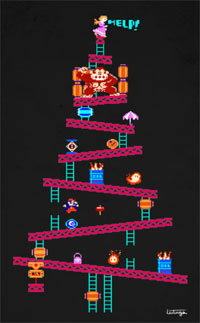 as a few infamously terrible tunes. It will be a whole month of daily theme song reviews, so I hope you like talking about music. Whether you can play these songs on the guitar or are just hearing them for the first time, there's something for everybody in the 34 Theme Songs of Christmas!
To make the next month even more interesting, I've decided to add a brand new face to the Defunct Games family. His name is Kevin Bailey (
@ThatWarrnGuy
) and he is our resident music critic. Not only does he have an excellent ear for music, but it's also the bassist in at least two popular Florida-based rock bands -- Teenage Chopshop and Big Boat. He'll be able to add a depth and knowledge that is miles ahead of what you would normally get from Defunct Games.
Starting bright and early Thursday morning, the music critics will be tackling one of the most popular fighting game themes of all time. Will they be knocked out by its charm? I guess we'll find out tomorrow, when we unleash the first episode of the 34 Theme Songs of Christmas.
See you there
!
MORE RECENT DEFUNCT GAMES ARTICLES ...
---
comments powered by