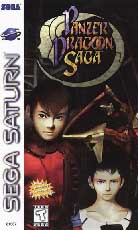 Going Rate: $150*
What's Up:
This is the last "brilliant" game for the Sega Saturn. Forget Fighters Megamix, Panzer Dragoon Saga is exactly what the real Saturn gamers were looking for, an action packed, four disc story driven role playing game with some of the most memorable characters in video game history. And Sega sold only a few copies, and eventually killed prospects of a Dreamcast Role Playing sequel. But,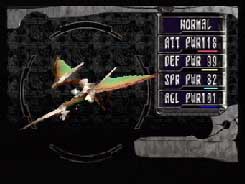 even at $80, Panzer Dragoon Saga is a steal, it's one hell of a role-playing game, and one hell of a game. No doubt about it.
How Cool Are You:
To anybody in the know, or anybody who owned a Saturn, you are now a God. You can hold up that cool as hell four disc Saturn keep case with pride. It may be expensive, but come on, you really would be just about the coolest thing to anybody who knows. Still, that $80 asking price is a bit steep. But hey, you're cool aren't you. That's right, super fly.
*Prices for games and collectibles has been known to fluctuate wildly. What's more, this article was written in 2001, so any number of factors could sink or improve its value. I hope you enjoy the article, but hope you won't take the prices too seriously.)