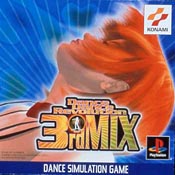 Going Rate: $40*
What's Up:
Have you felt the need to lose some weight? Do you have a girlfriend that likes to dance AND play games? Well, it's the Dance Dance Revolution Pad, and it's a workout and a half (trust me on that one). It may look like the reverse side of the Nintendo Power Pad (day 15), but this pad is one heck of a fun control!! If you've never played the game, it's basically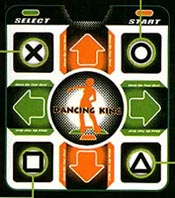 a Simon Says with your feet, and if you can keep up, you just might be able to bust a few moves in real life. Okay, maybe not.
How Cool Are You:
Unless you have downstairs neighbors, the Dance Dance Revolution is great for EVERYBODY. Learn to dance, lose some weight, and impress your girlfriend, what could be better?? The Power Pad might get all the praise as history looks back at it, but at least this pad has a cool game, Dance Dance Revolution, to play with it. Bust it out in the middle of a party and you'll see how many people want to try it out!! And what's more, it has tons of great music you actually WANT to dance to.
*Prices for games and collectibles has been known to fluctuate wildly. What's more, this article was written in 2001, so any number of factors could sink or improve its value. I hope you enjoy the article, but hope you won't take the prices too seriously.)